In a massive step forward for the benefit of South Africa's marine resources, and in particular the iSimangaliso Wetland Park World Heritage Site, the Minister of Environmental Affairs signed a gazette notice on 23 May 2019 proclaiming twenty new marine protected areas (MPAs).
This includes a huge expansion to the existing iSimangaliso MPA and will increase protection of the ocean around South Africa from 0.4 to 5%. The proclamation comes into effect on 1 August 2019.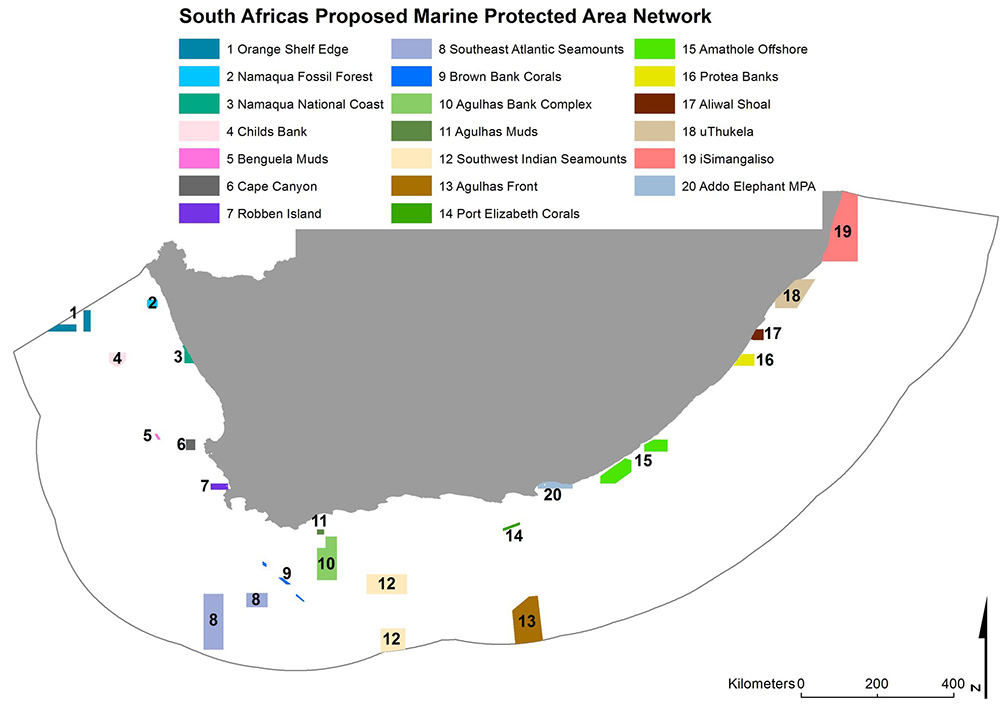 iSimangaliso, which includes the country's most north-eastern 220 km of coastline, is currently South Africa's only UNESCO marine World Heritage Site and shares a MPA with Mozambique, forming Africa's largest Transfrontier MPA.
With an additional 970 366.57 ha of ocean now falling under the iSimangaliso MPA, iSimangaliso's combined terrestrial and marine area is some 1 328 900 ha (or 13 289 square kilometres), also making it the second largest protected area in the country after the Kruger National Park.
The proclamation is the culmination of at least twelve years of hard work by dedicated marine specialists, which began in 2006 under the South African National Biodiversity Institute (SANBI).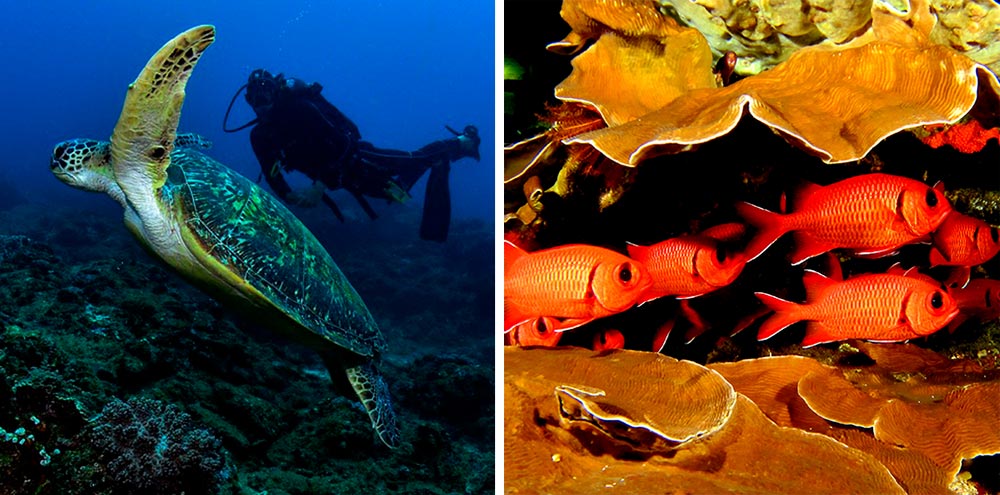 "The value of this protected zone is immense," says iSimangaliso's Executive Manager – Biodiversity and Conservation, Sizo Sibiya. "Together with Mozambique, our coastal dunes comprise the southernmost breeding grounds of two endangered sea turtle species – the leatherback and loggerhead turtle. We also have one of the world's top ten scuba diving reefs at Sodwana Bay, hosting some 1200 species of fish and 100 types of warm water coral. Migrating whales, whale sharks, sharks and dolphins find refuge in these waters, as does the world's oldest known fish species, the ancient coelacanth."
"The more we learn about the imminent dangers to our oceans and fish stocks, the more urgent the need to conserve and wisely manage what we still have, for the benefit of everyone – and in particular those who rely on the ocean as a source of economic activity. It is our privilege to do so on behalf of the global community."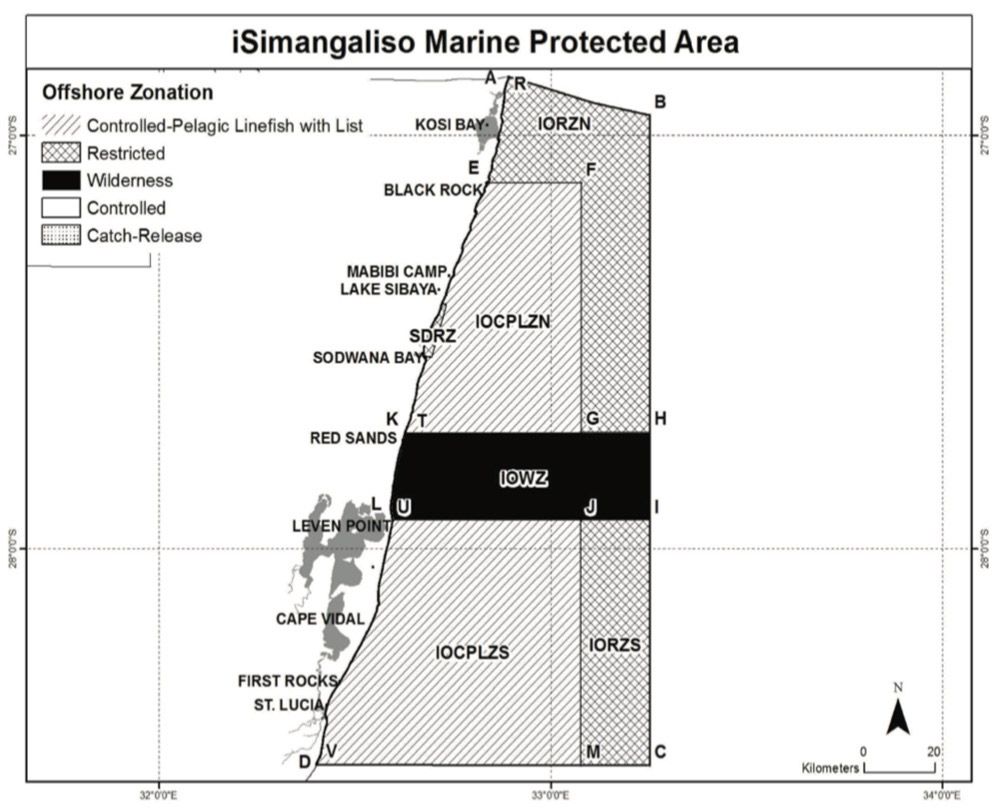 Following the issuance of the Regulations for the Management of the iSimangaliso Marine Protected Area, the iSimangaliso Authority will now revisit the Integrated Management Plan for the Park. The designated zonation reflected in the gazette diagram above remains in place.
The full document including GPS coordinates can be downloaded here.
For more information, visit our website at www.isimangaliso.com