Free State Department of Economic, Small Business Development, Tourism and Environmental Affairs
Departmental Mandate:
"To create and enabling environment for sustainable growth through economic development and environmental oversight."
Economic and Small Business Development:
Manage the provision of integrated economic development services, including access to funding and create an enabling environment for inclusive economic growth and job opportunities
Manage and facilitate the provision of enterprise development support services
Manage the development and promotion of sustainable SMME's and Cooperatives
Manage the provision of economic trade and sector development services
Manage the provision of business regulatory services, economic empowerment and consumer protection services
Manage and coordinate the investment promotion strategies and plans
Manage and coordinate the development of strategic sectors and economic planning models
To grow the tourism sector's contribution to the Free State provincial economy
Manage the development and implementation of funding and resource mobilization models
Manage and coordinate the provision of entity oversight and stakeholder relations services
Environmental Affairs:
Biodiversity monitoring, scientific support and protected natural environment
Management of environmental development impacts and waste
Ensuring effective and efficient environment extension, awareness and project development support
Management of Free State resorts for optimal eco-tourism
To regulate, manage and ensure the provision of environmental management services in the province by contributing to sustainable development, livelihoods support, and green and inclusive economic growth by facilitating skills development, employment creation and infrastructure development by:
Management of the regulation of the biodiversity and eco-system utilization
Management of environmental compliance, enforcement and authorisation


Related to Free State DESTEA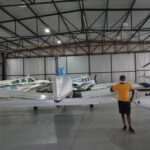 Westline Aviation is a well established business in the region, having been in operation for the last 13 years. The Aviation School component of the business is available for acquisition.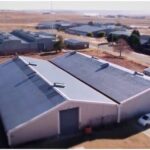 SEZ strategically located on the N3 national road as part of the Free State leg of the massive Durban–Free State–Gauteng logistics and industrial corridor.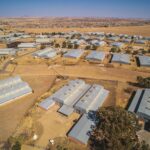 The property management and development unit of the FDC has a diverse property portfolio.