Located north of the City of Cape Town and nestled between the Atlantic Ocean and the majestic Cederberg mountain ranges, the West Coast District Municipality comprises five local municipalities: Bergrivier Municipality, Cederberg Municipality, Matzikama Municipality, Saldanha Bay Municipality and Swartland Municipality.
The purpose of WCDM and the five affiliates (local municipalities), is to share the responsibility for local government in their areas, and to ensure that all communities, particularly disadvantaged communities, have equal access to resources and services.
WCDM assist local municipalities, who don't have the capacity in finances, facilities, staff or knowledge to provide them with services to enhance their communities.
Key functions of the WCDM
develop the district as a whole;
Municipal health services for the area;
bulk supply of water; electricity; sewerage purification and disposal, as well as;
fire-fighting services for the whole region;
promoting local tourism in the district; and
provision of good infrastructure.
Website: http://www.westcoastdm.co.za/
See also: West Coast Business Development Forum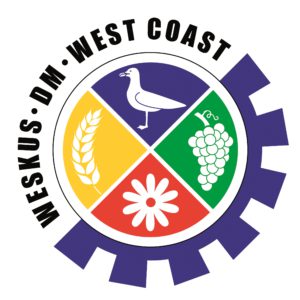 Related to West Coast District Municipality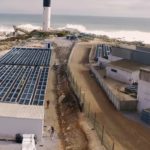 Doring Bay Abalone is geared to expand the abalone farm in a phased development over 5 years, to between 200 and 300 tons per year.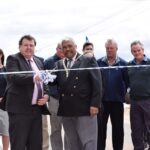 The project is set to significantly change the future prospects of the West Coast District, and Piketberg in particular.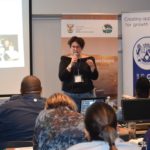 The National Department of Tourism (NDT) in partnership with the West Coast District Municipality (WCDM), facilitated a Capacity Building Workshop for the tourism sector in the West Coast region.