The Free State Development Corporation (FDC) is the official economic development agency for the Free State.
As a specialist economic development agency, the FDC was formed to offer the people of the Free State and potential investors in the province a wide selection of services.
These services include:
SMME support – both financial (through loans) and non-financial support
Property development and management
Providing investors with a comprehensive service in setting up business in the province
Providing export-ready companies in the Free State with assistance in identifying new markets and export opportunities for their products
For more information, visit: www.fdc.co.za
Related to Free State Development Corporation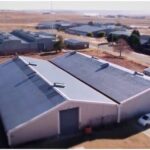 SEZ strategically located on the N3 national road as part of the Free State leg of the massive Durban–Free State–Gauteng logistics and industrial corridor.
Finance needed for extension of of Loch Logan Waterfront Mall in Bloemfontein. New tenants already signed and the mall has signed leases for the expansion with international and national tenants.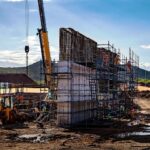 A summary of infrastructure development projects in and around the Maluti-a-Phofung Special Economic Zone in the Free State Province of South Africa.