The Free State Development Corporation (FDC) is the official economic development agency for the Free State.
As a specialist economic development agency, the FDC was formed to offer the people of the Free State and potential investors in the province a wide selection of services.
These services include:
SMME support – both financial (through loans) and non-financial support
Property development and management
Providing investors with a comprehensive service in setting up business in the province
Providing export-ready companies in the Free State with assistance in identifying new markets and export opportunities for their products
For more information, visit: www.fdc.co.za
Related to Free State Development Corporation
Thabo Lebelo, the Chief Executive Officer of the Free State Development Corporation, gives details on how the FDC is delivering on its mandate to create a conducive environment for entrepreneurs to thrive and for inward investment into the provincial economy.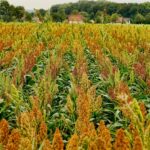 The full suite of project and finance documents available. Planned capacity to produce 153-million litres of fuel-grade bio-ethanol per year.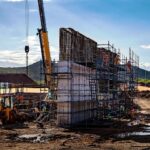 A summary of infrastructure development projects in and around the Maluti-a-Phofung Special Economic Zone in the Free State Province of South Africa.