The Northern Cape Department of Economic Development and Tourism endeavours to accelerate economic growth and support development in the province.        
The department's main tasks revolve around:
Promoting economic growth, diversification and transformation of the provincial economy
Improving efficiency and effectiveness of governance and development institutions
Developing social and human capital
Unemployment reduction through sustainable economic growth and social development
Website: www.northern-cape.gov.za/dedat
Scroll down to explore investment opportunities within large-scale projects that are being planned or in progress in the Northern Cape Province.


Related to Northern Cape Department of Economic Development and Tourism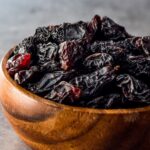 Raisins are packed full of nutrients, such as fibre, iron, calcium and antioxidants. They also provide a cost-effective way of eating healthily due to their long shelf-life.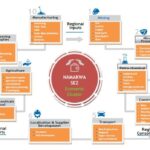 The value proposition of the Namakwa SEZ is based on the existence of the Gamsberg Zinc Mine and the proposed building of a smelter by Vedanta Zinc International.
In this strategically located industrial park, opportunities exist for investors in various sectors, especially renewable energy, aviation, automotive, agro-processing and logistics.