"Facilitating sustainable investment in Durban for the benefit of ALL"
Invest Durban act as a partnership between the Metro City Council and the private business sector, offering a free investor advisory service, plus key promotion, facilitation, aftercare services between all investment stakeholders.
Invest Durban was recommended by the Durban City Council and organised private business as the "First Stop Shop" to stimulate economic growth and new investment in the Durban metropolis.
Scroll down to explore news and opportunities in various large-scale Catalytic Projects in progress or planned in and around Durban.
Related to Invest Durban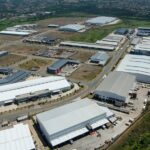 A number of strategic opportunities are available where these high-intensity, mixed use precincts are being developed in the vicinity of Durban
Exceptional opportunities for organisations operating in supply chain management, warehousing, distribution via road, rail, air & maritime logistics platforms.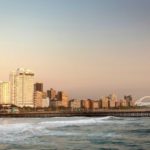 The completion of the beachfront promenade extension, which is now the longest in Africa, is set to unlock the R35-billion Point Waterfront Development which will be undertaken in three phases over the next ten to fifteen years.