The African Agri Council is a network of global executives, decision makers and key stakeholders in Africa's agricultural industry. We connect executives with their peers, policy makers, investors & financiers and leading global service providers across Africa and around the world.
The Council is an exclusive platform for networking, matchmaking and deal-making in Africa.
We focus on the business dynamics of agriculture; the pioneers, partnerships, investments, joint ventures and regulatory dynamics that determine the future direction of the industry and shape tomorrow's sustainable food production and consumption landscape.


Related to African Agri Council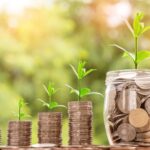 Join the African Agri Council and a team of global experts for our virtual event on 30 June 2020 at 10:30 SAST.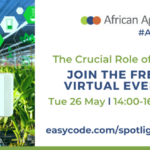 AAC Spotlight is a series of half-day events, presented in a virtual format, that focus on specific issues facing the industry. The first event which took place in April 2020 with further events planned in May, June and July.
Organizers announce new dates with adequate run-up to effectively evaluate the impact of the COVID-19 pandemic on the industry and deliver a high value business networking platform.