The provincial government of Mpumalanga, through its economic development agency MEGA, has developed a set of investment opportunities that will expand the scope of existing public-private partnerships and drive economic growth in the province.
Projects range from a fresh produce market to take advantage of Mpumalanga's superb fruits, nuts and vegetables, and road and rail projects, to the rolling out of information and communications technology (ICT) to schools, and the building of a new dam and a hydro-electric plant.
Mining: The provincial government (which owns several mines) and private citizens who have mining licences are looking for partners to help them develop their coal or gold mining assets. The mining industry in Mpumalanga is well developed and good infrastructure exists to support it (engineers, transport, etc).
The ICT project aims to extend connectivity across the province, much of which is very rural. The School-Online programme will roll out computers and iPads to schools and teachers within the province and the investor would be expected to install broadband and provide training.
The Mpumalanga Economic Growth Agency (MEGA) promotes foreign investment into the province, facilitates trade and supports local businesses. MEGA is an agency of the Mpumalanga Department of Economic Development and Tourism.
All of the projects aim to leave a legacy of good infrastructure, but they would be structured in such a way that investors can make a good return on their investment as well.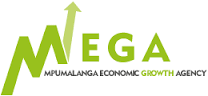 See also: Five strategic sectors are primed for profitable investments in Mpumalanga
---
Strategic Economic Zone (SEZ) and Hubs
One project that cuts across sectors is the plan to develop a Strategic Economic Zone at Nkomazi.
The Nkomazi Local Municipality has already earmarked land for the SEZ, which will be established in terms of the Special Economic Zones Act of 2014 (Act 16 of 2014). The act defines an SEZ as "geographically designated areas of the country that are set aside for specifically targeted economic activities, and supported through special arrangements and systems that are often different from those that apply to the rest of the country".
Infrastructure at an SEZ should support the specific industry and attract foreign investors with a strong focus on beneficiation of local produce or materials. Skills transfer is another stated aim behind the SEZ programme.
The location of the SEZ near the Mozambique border and along the Mozambique Corridor gives investors in the SEZ logistical advantages and opportunities. There are tax advantages for investors in the SEZ and proximity to the Mozambican port of Matola would be a large benefit to anyone wanting to create a dry port or logistics base.
The provincial government has a broader plan to create what Premier David Mabuza has called "industrial centres of competence". The idea is to cluster in a particular geographical area, centres that will provide economies of scale for manufacturers and traders but also training and research facilities that will benefit the relevant sector. These might be described as sector hubs.
Plans are in place for the creation of several such hubs, including:
Mining and Metals Technology Park, Steve Tshwete Local Municipality
Petro Chemical Industrial Technology Park, Secunda
Agriculture and Forestry Industrial Centre of Competence, Mbombela area
The planned SEZ falls within this quite large geographical area and the two other focus points are an International Fresh Produce Market (Mbombela) and a Forestry Technology Park in the town of Sabie.
Agriculture and produce
Land in Mbombela has been bought and registered for the required use as the Mpumalanga International Fresh Produce Market. Investors in fresh produce are invited to be take advantage of Mpumalanga's superior fruit, vegetables and nuts. The 248 ha site is near rail and road links and private investors are sought to be partners in building the top structure; services are being laid on by the province.
The aim is to make the Fresh Produce Market excellent in every way, including cold chain protection and in terms of ripening facilities. Access to such facilities will improve market access for every type of Mpumalanga farmer, but in particular it will open up new opportunities for small-scale farmers who had previously not had access to such facilities. Helping these farmers and co-operatives gain access to new domestic and international markets is among the aims of the Fresh Produce Market.
But there is relatively little agri-processing that takes place in the province, with most of the products being exported in their raw state. The Fresh Produce Market can accommodate investors who want to start factories to manufacture products such as juice, or packaging firms.
Transport infrastructure
The Moloto Development Corridor refers to rail and road links running west-to-east from Gauteng Province into Mpumalanga. The project to upgrade this corridor has been approved by national government and has been handed over by the national Department of Transport to the Passenger Rail Agency of South Africa (PRASA).
PRASA has invited private investors to come on board to build a railway line using a wider gauge and to undertake to build railway stations. The movement of increased numbers of commuters will obviously also create opportunities for selling things, and so the project is inviting retail firms to get involved.
Better access along the corridor will also improve access for companies in the manufacturing sector and there will be opportunities in the housing sector as well. The very efficient Gautrain in neighbouring Gauteng Province has shown that good rail links drive property development because commuters are attracted to the idea of getting to and from work quickly.
The economic benefits of the improved rail link will be especially felt in the local municipalities of Thembisile Hani and Dr JS Moroka.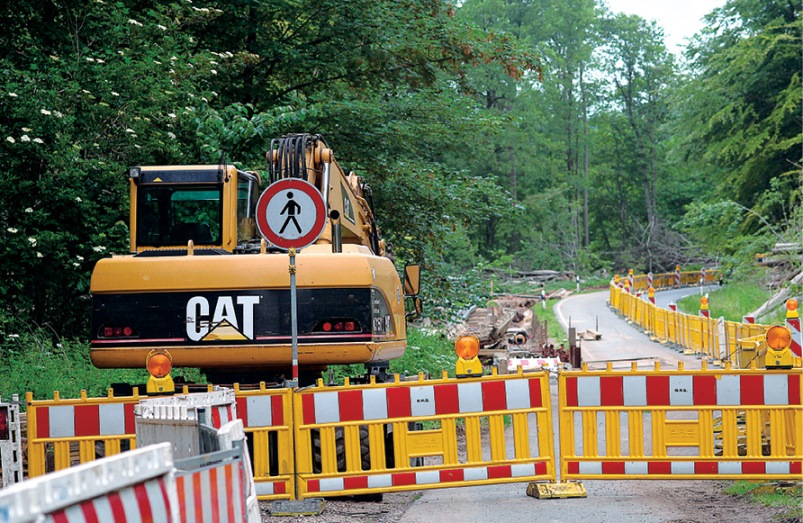 The National Minister of Transport announced in June 2016 that the South African National Roads Agency (Sanral) will spend R3.7-billion on upgrading the Moloto Road. The R573 is one of South Africa's busiest roads, carrying at least 150 000 commuters every day, mostly to and from Pretoria.
With a good road in place, conditions for traders and manufacturers along the corridor will be very favourable.
Almost all the roads in the province are maintained by the provincial government. Coal haulage in huge trucks takes a toll on the province's roads and many of the province's townships (neglected during the apartheid era) lack tar roads and have poor drainage.
MEGA proposes a system of concessions to be granted to private developers who would take responsibility for a section of road: the developer would provide funding for the planning, construction and maintenance of the roads for the duration of the concession.
Developers interested in this project are invited to contact MEGA.
Water infrastructure
Mining and agriculture – two of Mpumalanga's biggest sectors – are thirsty industries and South Africa is a water-scarce country. Mpumalanga itself has good rainfall but there are not enough dams to take advantage of that blessing.
Mining has also been going on for many years with the result that the water table has risen and acidic mine water damage is widespread. Partners are sought to address the acid mine water problem, using the latest technology.
Many of the province's water treatment plants are outdated and need either to be updated or new ones built, especially because urban areas are growing very quickly and the plants were built to cater for much smaller populations.

Opportunities for investors to be involved in public-private partnerships exist for:
The construction of dams and reservoirs
Purification and desalination of acidic water
New treatment plants
Water pipelines and water reticulation
Installation of pre-paid meters
Health infrastructure
Providing healthcare to citizens is a core function of provincial government. Nearly R500-million will be spent in the next three years by Mpumalanga on renovating and building new primary healthcare facilities. In the 2016/17 financial year, an amount of R162-million has been allocated to upgrading two hospitals (Bethal and Middleburg) and building one new one.
The province hopes to find investors to build another three new hospitals. Medical staff in such facilities would be from the Department of Health but all non-core activities would be provided by the private company, including management of the hospital.
A related scheme aims for the development of a healthcare park to accommodate a range of health-related companies and service providers. Serviced land has been allocated for this project.
Housing
So strong has been the demand for housing in Thekwane in the Mbombela Municipality that planners want to develop a fully-formed town to accommodate it.
A phased development would see a private developer work with MEGA, who would assist with all land-use issues and planning approval. The plan envisages a mix of residential, commercial and public land-use.
Across the province, there is a housing backlog of 600 000. The provincial government owns many parcels of land throughout the province that are suitable for housing developments and seeks investors who are willing to build mixed-use developments that includes low-cost housing and rental stock.
This may mean that higher income-generating units have to be incorporated into the broader development (office spaces, retail, etc) but affordable housing must form part of the package.
Energy
Mpumalanga is one of the most important provinces in South Africa in terms of power generation, but coal-fired power stations cannot be the only solution. To that end, the national government has started a programme to get private investors to build renewable energy plants to provide to the national grid.
Mpumalanga aims to provide at least 2 000MW as part of the Renewable Energy Independent Power Producer Procurement Programme (REIPPP). The Boschejskop Hydro Dam project would achieve two goals – alleviate the water shortage in the provincial capital of Mbombela and provide 300MW of power.
A private investor would be asked to do the feasibility study and then finance and construct the facilities with two future revenue streams in prospect: a water off-take agreement with Mbombela and the sale of electricity to the national power utility Eskom.
Other projects suitable for public-private partnership include the construction of a solar park to power the Nkomazi Special Economic Zone and a wind power plant to be built at Sabie and Lydenburg.
On a smaller scale, solar street lighting is seen as the answer to providing lighting for areas that are currently don't have street lighting. Concessions are on offer to private operators who can install, operate and maintain such a system. The provincial government will sign a power purchase agreement (PPA) with the concessionaire.
Tourism
Mpumalanga is already a much-visited area. The famous Kruger National Park, several exclusive private game reserves and many areas of great natural beauty ensure that Mpumalanga is a must-see destination for most international visitors. Further leveraging these advantages could bring greater economic development to the province. To that end, MEGA has identified several priority projects that have been packaged to appeal to international investors:
Blyde River Tourism Cluster
More than a million visitors every year look into this awe-inspiring canyon, but they seldom stay for long. This project aims to give the visitor something to do and a closer look at the canyon via a cable car trip to Blyde Lake. A related hotel and restaurant development (and a skywalk for another, adventurous, way of looking) are all part of the proposal, which could be parcelled out to a number of investors.
International Convention Centre
Land is available for developers in the province's capital city of Mbombela to create an International Convention Centre.
Conference delegates always like to be in nice places, and the selling point here would be to link the centre to the province's greatest tourism assets like the Kruger National Park, the Blyde River Canyon and God's Window. Space is also available for the construction of a related hotel and multi-purpose recreational facilities.
Visitors to the Kruger National Park can fly into the Kruger Mpumalanga International Airport, which is on the outskirts of Mbombela, and the town is located near to Swaziland and Mozambique, both tourist destinations of their own.
Mandela Iconic Eye
Mbombela aims to build a statue to pay tribute to Nelson Mandela, an icon of the struggle against apartheid and the first president of democratic South Africa. The statue is planned for a hill overlooking the town, and will be accompanied by a tourist wheel, a cable car, restaurants and a conference facility. The value of the whole project has been estimated at R2.2-billion.