The Northern Cape is unique as a trade and investment destination, its vast geographical extent and natural resources, complemented by human capacity and sound infrastructure, offering its partners a wide array of attractive trade and investment opportunities meeting global standards.
The geographic location of Northern Cape provides easy access to SADC markets and export ports via sea and air. The entry points in terms of access to Namibia and Botswana, extending to Zambia, provide a unique competitive advantage.
The mineral profile of the Northern Cape has contributed to the establishment of global trade centres such as London and New York through diamond resources and mining listings. In addition to being for many years the leading source of diamonds, the province is a key iron ore and manganese producer, which is complemented by lime, granite, semi-precious stones and other minerals. The mining sector continues to expand, and with it opportunities in mining supplies and mineral value addition.
The South African government has prioritised the diversification of energy sources to supply the national grid, and the focus on renewable energy has stimulated the demand for solar, wind, hydro and biomass energy sources. No province is better equipped in these fields than the Northern Cape, which has become the preferred investment destination for renewable energy companies.
Growth in the energy sector has stimulated the manufacturing and agricultural sectors, which in turn has stimulated the development of infrastructure and services. Key projects include the Boegoebaai deep-sea port, Kathu Industrial Park, Upington Industrial Park and Namakwa SEZ. These projects are complemented by a well-developed settlement, transport and communication network. Huge opportunities also exist in value addition to the Northern Cape's agricultural and mineral resources.
Human capital is key to the sustainable development of any region, and the Northern Cape boasts the newly established Sol Plaatje University and enjoys representation through technology stations of other universities including Unisa and the Vaal University of Technology. The province is also served by a well-established multi-campus Technical Education and Vocational Training College.
Provincial and local government organs in the Northern Cape underpin all the potential of the province, and are dedicated to ensuring a sound, safe and well-governed investment destination.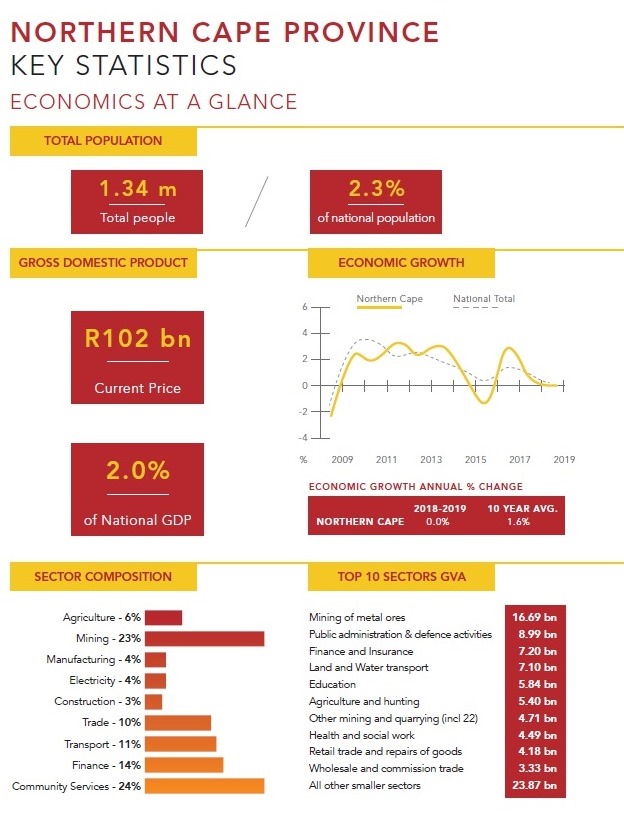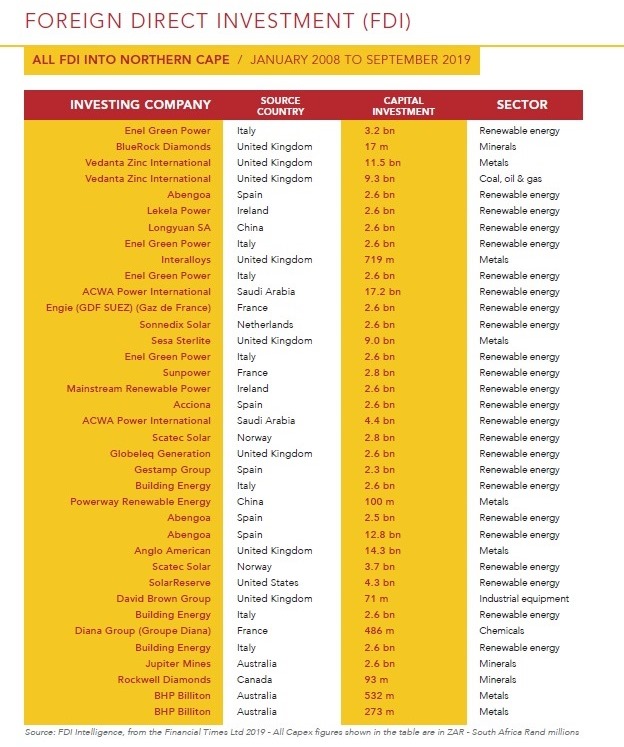 ---
Sources of information about the Northern Cape
More sources of information about the Northern Cape Province and the opportunities available for business, trade and investment:
Northern Cape Department of Economic Development and Tourism

---
Northern Cape Investment Prospectus 2021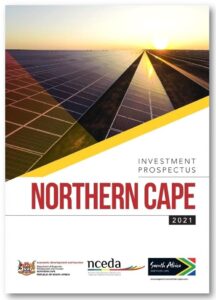 Read the prospectus here
---
Northern Cape Business 2021-22 edition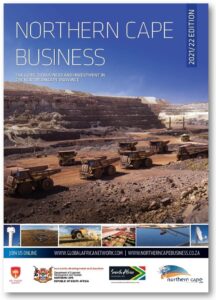 Read the eBook here