​In the past five years, the Eastern Cape has experienced sizeable local and international investment in key sectors such as automotive, renewable energy and forestry.
​​It is testament to the Eastern Cape that it continues to be an investment destination of choice for local and foreign investors in tough global times. ECDC has been involved in assisting almost all of these investors and business people to harness the potential of the Eastern Cape and to grow successful commerce and industry in the region.
Focusing on provincial growth sectors
ECDC focuses on eight growth sectors which are all aligned to the Provincial Economic Development Strategy and Provincial Development Plan. These sectors are:
Agriculture and agro-processing
Automotive manufacturing
Renewable energy – generation and component manufacture
General manufacturing including metals and engineering, plastics, chemicals and electronic goods
Tourism – infrastructure and product
Business Process Outsourcing and Offshoring (BPO&O)
Film – development and growth of the film and media industry in the province
The Oceans Economy
Special Economic Zones (SEZs) provides access to markets
One of the competitive advantages of investing in the Eastern Cape lies in the two special economic zones in East London and Coega.
These are strategically situated on major transport and shipping routes, and provide purpose-built infrastructure for investors wishing to produce and manufacture for the South African Development Community and world markets.
The Eastern Cape also has three ports, four airports and good road and rail links that offers easy access to domestic, SADC and global markets.
Education and economic intelligence
Four universities and a number of FET colleges offer high impact tertiary education which cater for skills needs across all sectors:
An integrated database system has been developed and maintained by the province's Special Economic Zones. Through this portal, potential investors have ready access to skilled, semi-skilled and unskilled labour resources.
​Set-up costs for new business in the Eastern Cape are extremely competitive in terms of land and rental price, construction costs and overall input costs.
Quality of living
The urban and the rural areas of the Eastern Cape boast some of the best quality of living standards in South Africa. Education, recreation and healthcare facilities are affordable and of high quality.
Investment incentives
​Local, provincial and national government have a range of investment incentives available for new and existing operations.
These incentives range from manufacturing rebates to preferential production factor costs depending on the size and type of investment or proposed business operation. Full details of applicable incentives can be discussed with an investment promotion sector specialist at ECDC.
Investing in the Eastern Cape
The Investment Promotion Unit of ECDC is the official investment promotion agency of the Eastern Cape Province. Its mandate is to actively market the Eastern Cape and to facilitate foreign and local direct investment into the province. 
In so doing the agency creates meaningful jobs and stimulates economic growth.
The ECDC do this by:​
Marketing the Eastern Cape as an attractive investment destination
Lobbying for policy that is conducive to economic growth
Providing professional and relevant after-care service to all investors
Assisting investors to access incentive schemes and local business service networks
Identifying and packaging investment opportunities in key sectors in the Eastern Cape
Identifying and supporting joint ventures
Providing detailed market information and local contacts
Facilitating access to available greenfield and brownfield sites across the province
Contact ECDC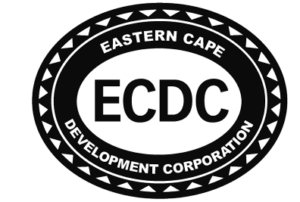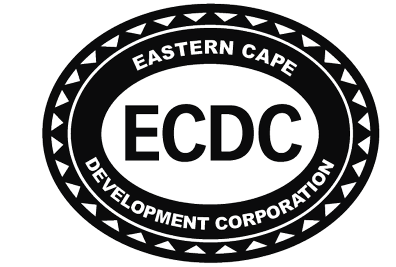 ---