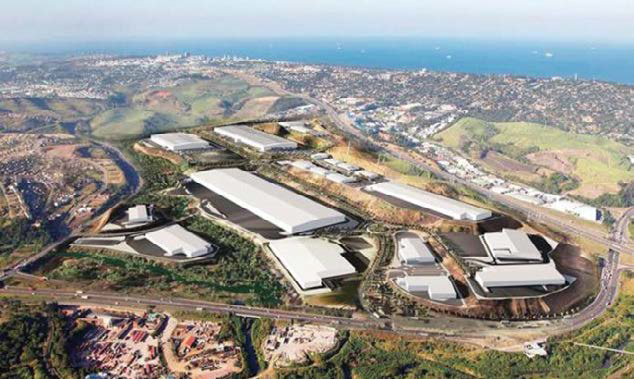 Avoca Nodal Development
Brief project description
The three sites comprising the Avoca Nodal Development were owned by Corobrick and used to mine clay for brick making. These are now being sold for redevelopment purposes.
The Avoca Nodal Development consists of three precincts ideally located along the N2 corridor.
The precincts consists of the Brickworks and Northfields industrial developments and the Caneridge residential development.
Location: eThekwini Metro
Economic sector: Industrial (Logistics and warehousing)
Total investment value: R10-billion ($683-million)
The project will create employment for 25 000 temporary workers and provide 10 000 permanent jobs.
Project status:
The project is seeking more private investors to invest in the second and third precinct.
Project finance:
eThekwini Metro
Private Developers
Partnerships:
eThekweni Metro
Private Developers
Contact the team
To enquire about opportunities in this project, kindly contact the team here:
(please use the words Avoca Nodal Development in the subject line)