Women students aiming to enter the traditionally male-dominated maritime sector gained career advice, life lessons and valuable contacts with successful female maritime professionals at a Women's Month career and networking event hosted by the South African International Maritime Institute (SAIMI) in Cape Town this week.
Attended by approximately 100 women, the event linked women already working in the maritime sector with university and TVET college students in marine and maritime related courses, to share their work and life experiences as maritime professionals, along with information on careers and opportunities such as mentoring, internships and bursaries.
A plenary session focused on understanding the diversity of the maritime sector and its opportunities was followed by a mini "career expo" where delegates could engage directly with professionals representing the broad spectrum of the oceans economy. Students were able to engage with the diversity of maritime activities – from shipping, logistics, port management and off-shore oil and gas exploration, to maritime law, marine engineering, fisheries and aquaculture, coastal and marine tourism and recreation, as well as research and innovation.
"We aim to strengthen dialogue, networking and professional organisations for women in the maritime sector, where knowledge can be shared, mentoring and support given, and contribute to women flourishing in their maritime careers," SAIMI operations director Soraya Artman said.
She said that SAIMI strategically designed the event "not to be yet another talk-shop, but rather focused on personal interaction and attention, and sharing the lived experiences of women working in maritime, so that students leave with practical, relevant information and inspiration".
The event was presented in partnership with the South African chapter of the Women's International Shipping and Trading Association (WISTA-SA) and sponsored by African Marine Solutions (AMSOL).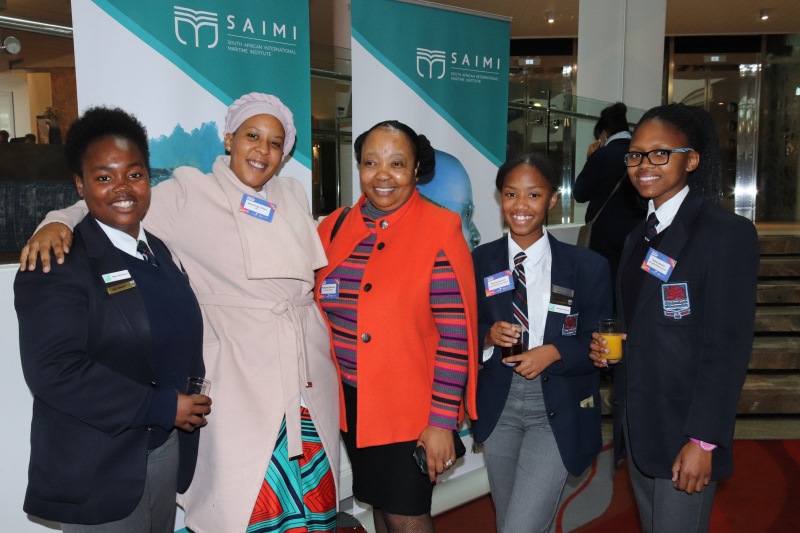 WISTA-SA chairperson Clare Gomes said that slow progress was being made in attracting, retaining and promoting women in all areas of the oceans economy, particularly in shipping and related activities, despite the fact that the number of women graduating from maritime-related programmes had increased rapidly in the last few years.
"While explanations for this gender gap vary, the key point is that the failure of the maritime industry to attract and retain women employees, and promote them into leadership roles, represents a significant lost opportunity," she said.
Artman said there was no shortage of interest from young women in entering the maritime sector, but the key was "enabling women who have graduated with maritime-related qualifications to turn those into relevant careers, ensuring that women are able to participate equally in the benefits of the oceans economy".
"We want to get to the stage where the 'first' female appointed to a senior maritime position is no longer news," Artman said.
Under-representation of women across all spheres of the maritime sector is a concern not only in South Africa but globally, with the International Transport Workers' Federation estimating that women make up just 2% of the global maritime workforce.
Artman said the event was purposefully held in August as Women's Month, both to celebrate the empowerment and achievements of women in the maritime sector and to "reflect on how we can address the continuing inequality of women in the workplace – not only through dialogue and networking, but through concrete interventions in terms of skills development and access to opportunities."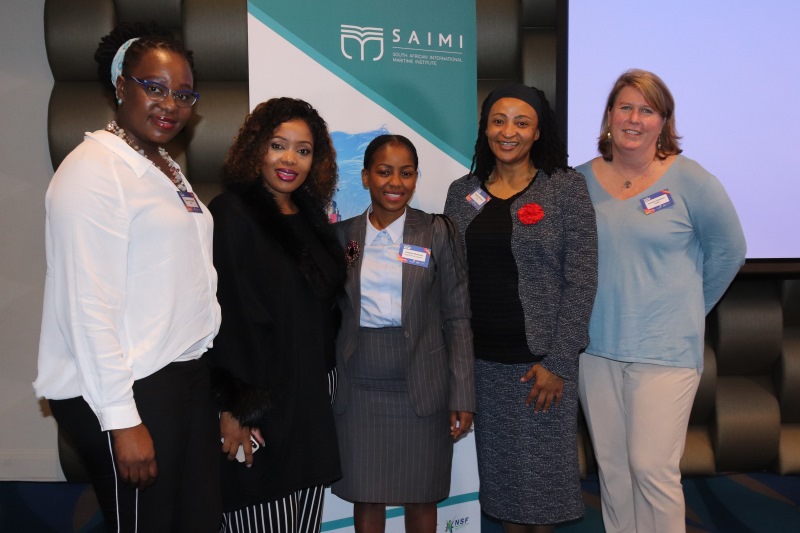 Gomes, who is also strategic planning and communications executive at AMSOL, a leading employer of South African seafarers, noted that "deliberate initiatives" to increase inclusivity were needed, pointing to the success of AMSOL's strategic drive which had increased female representation in their workforce from eight to 14 percent.
Department of Transport deputy director for maritime industry development, Lindiwe Mawowa said that strengthening the network of women in the maritime sector and upcoming graduates for mentoring and support was important to growing the maritime economy and creating jobs in the sector.
Government's focus and clear goals for growth of the maritime economy had created a window of opportunity to encourage women to participate in the sector, to make them aware of opportunities and train them in readiness for anticipated growth, acting head of the Maritime Studies department at Cape Peninsula University of Technology, Theresa Williams said.
"When you have both genders equally represented, each contributing their particular strengths, intellect and creativity, it can only be a win-win for the maritime economy as a whole," Williams said.
Global attention on growing female participation in the maritime sector is led by the International Maritime Organisation (IMO) which has adopted the theme for this year of "Empowering Women in the Maritime Community", leading up to World Maritime Day in September, as part of the organisation's long-running Women in Maritime Programme.
Issued by Cindy Preller on behalf of SAIMI


Photographs by Sinomtha Gede