The AIDC's Automotive Incubation Centre at Ford currently houses companies who supply automotive components directly to the OEM's production line. Each of the incubatees are subcontracted to a Tier 1 component supplier who then provides technical mentoring as required for the duration of the incubation programme.
Motherson & BACS (an incubatee company at Ford Incubation Centre) recently obtained their Ford Q1 status, making it the third company on site that has achieved this.
What is a Q1 Ford Certification?
The Q1 Certification is awarded to Ford suppliers who demonstrate excellence beyond the ISO/TS certification requirements in five critical areas: capable systems, continuous improvement, ongoing performance, superior manufacturing process and customer satisfaction.
To qualify, companies must simultaneously achieve the following:
100% on-time delivery and service
Zero customer quality complaints/notifications and no open corrective actions
Best in class PPM measures
Q1 "score" must exceed 800 points (maximum possible score is 1750). Jasper's current Q1 score is 1325.
Written endorsements from: Ford Manufacturing (each ship-to location), Ford Customer Service Division, Ford Supplier Technical Assistance, Ford Material Planning & Logistics
Congratulations to Motherson & BACS for this great accomplishment!
Background
The AIDC played a key role in establishing South Africa's first Automotive Incubation Centre at Ford Motor Company of Southern Africa's (FMCSA) Silverton plant in 2011. Ford acquired the assistance of the AIDC in 2010 to develop and manage an incubation model that could prepare them for the production launch of the T6 Ranger.
The AIDC responded with a programme to establish a Supplier Incubation Centre to nurture black-owned component suppliers into the vehicle manufacturer's supply chain.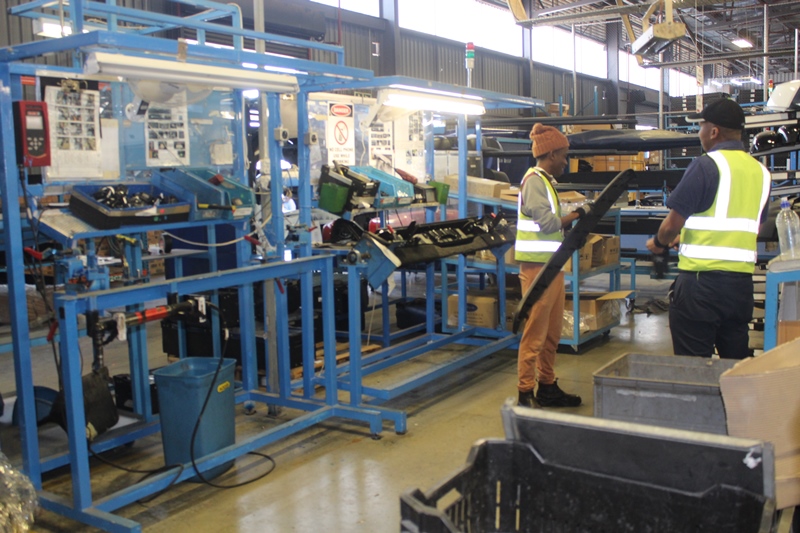 The aim of the Incubation Centre was to establish and deliver support to Black-owned businesses during the critical start-up phase which would then perform value-adding sub-assembly work to Tier 1 suppliers on the T6 Ranger assembly line.