Toyota, which has a large factory in Durban south, sold 22.4% of the vehicles sold in South Africa in 2015, thus taking number-one spot. The company is also responsible for about one-quarter of the vehicles exported by South Africa.
In the month of January 2016, Toyota sold 2 773 Hiluxes, having been the country's best-selling vehicle in 2015. In November 2015 a record was broken when 3 938 units were sold. The Corolla car, the Hilux bakkie and the Fortuner SUV are manufactured at the company's large Prospecton plant south of Durban.
KwaZulu-Natal's other automotive giant is Bell Equipment. Between the Toyota plant at Prospecton and the Richards Bay facility of heavy-equipment manufacturer Bell Equipment, upwards of 11 000 people are employed: both companies are market leaders. The sector accounts for 17.7% of the province's export basket.
Despite tough global conditions, Bell managed to turn a record profit in 2015, largely due to cost-cutting and the depreciation of the rand. Bell has a global footprint, with South African sales accounting for about 40% of group revenue (43% in 2014; 41% in 2015).
The province also has a substantial and varied automotive-supply sector. Trade and Investment KwaZulu-Natal (TIKZN) estimates that the province's component automotive manufacturers enjoy a combined turnover approaching R10-billion.
Powerstar trucks are assembled in Pietermaritzburg on a site formerly used by Super Group. China North Vehicle Corporation (Norinco Motors) and BEIBEN produce about 60 000 heavy-duty commercial duty vehicles every year at their plant in Inner Mongolia and the Powerstar brand has already been shown at the Johannesburg Motor Show.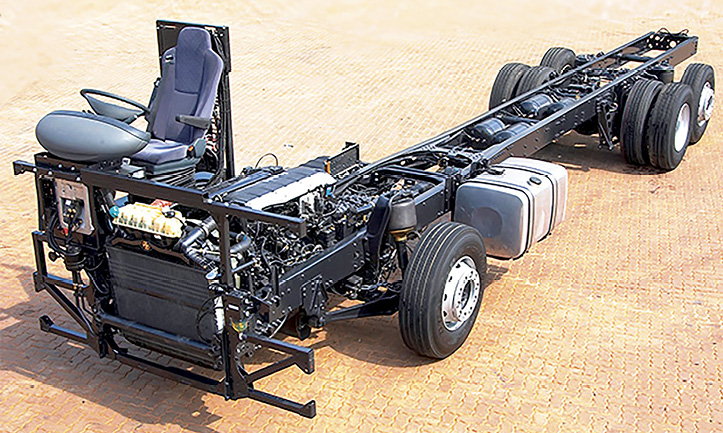 Two other global truck marques have assembly plants in the province: Volvo in Durban, and MAN Truck and Bus South Africa in Pinetown. MAN's assembly plant makes front-engine bus chassis. The company is a major supplier of buses to the South African market and includes Volkswagen buses and trucks among its products.
Keeping MAN and Toyota supplied is the R300-million operation, Duys Engineering Group. This diverse group of companies includes in its brief the supply of truck bodies and truck components and has production plants at New Germany (Pinetown) and Richards Bay. Toyota Boshoku manufactures seats and does the interior trim on contract for Toyota.
International manufacturer GUD Filters has a large presence in the province. Indian-owned Apollo Tyres SA makes Dunlop products at two large factories in the province. The Behr Group makes air-conditioning and cooling systems in Durban. Ramsay Engineering supplies cross-car beams for BMW and Ford.
Published in the 2016-17 edition of KwaZulu-Natal Business