INDUTEC 2017 will offer visitors the chance to sample first hand an exciting new 3D modelling programme that plans all their water, gas or fluid transfer.
PumpSim demonstrates the exact piping and pump requirements needed across any site, by simulation, and because the plan can be viewed in a virtual world, it avoids real-world issues when installation takes place.
"Our experience with clients shows that there there is often poor planning and/or an understanding of flow circuits," says Jamie van Schoor, CEO of the African distributor of PumpSim, Dwyka Mining Services Ltd (DMS).
"The new PumpSim software fulfils the dual purpose of modelling and improving systems, while also clearly showing what is already in place."
DMS is already well known for the 3D interface Ventsim, the industry-leading mine ventilation software, which allows users to simulate and optimise ventilation, airflows, pressures, heat, fire, and costs. Released 10 years ago, it has more than 150 users in Africa alone.
PumpSim does the same for piping and has taken Brisbane-based developer Chasm five years of extensive testing and now looks set to repeat the success of its sister software product.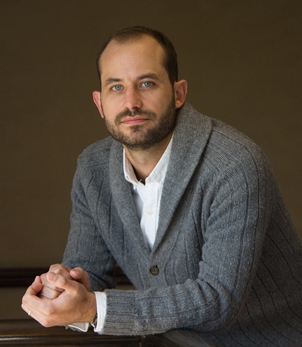 CEO van Schoor says: "Our family business Terramin has provided solutions to the underground mining and ventilation industry for over 36 years as both an OEM and a distributor. DMS recently unbundled from the group and now exclusively distributes the software suite for Chasm Consulting.
"PumpSim is the new addition to the suite and we are now extending similar benefits to our clients to manage the complexity of their fluid and compressible gas networks with the aim of replicating the success of VentSim."
PumpSim is a partner at INDUTEC 2017, a leading industrial supply and tech conference and expo in Johannesburg. It runs from May 17 to 19 at the Gallagher Convention Centre, which has a special focus on the pumps, valves and pipes sector.
The PumpSim team will be running a series of seminars including interactive sessions, at The Innovation Hub, which is a feature at the show.
"There will be four sessions a day involving everything from an introduction to the PumpSim interface to our experience modelling an African gold mine," said van Schoor.
"I promise visitors that it will be highly interactive with participative sessions. There are also plans underway for visitors to submit their own schemes and those chosen in a draw will have their requirements planned over the two days with ample time for questions and answers in a real-life solution."
Visitors to INDUTEC 2017 are the end users who will benefit most from this new computer modelling that will save time and offers huge advantages in visualising and simulating the final layout of any pump and pipe system.
"Exhibitions like this allow us to meet end-users," says van Schoor. "Engineers are being pushed to do more with less and less… and even less time to dedicate towards R&D. The highly visual nature of our software makes it key for us to demonstrate the capabilities and applications to change mindsets from legacy worksheet formulas, to visual built-to scale animated networks. Our association with INDUTEC is a natural alignment with our focus to offer innovative solutions that rapidly add value."
PumpSim can import real world CAD designs and overlay pumping models to both simulate and visualise the performance of any pumping or flow system.
"And because systems can be modelled in true 3D coordinates, all elevations and lengths for pipes are automatically calculated," said van Schoor and explained that interest since the launch late last year had initially focused on DMS's established mining clients..
Interest since the launch late last year focused initially on DMS's established mining clients, he explained.
"But with the broad range of fluid applications, we are also seeing interest from an array of industries: agriculture, aquaculture, municipality and utility management, oil and gas, process plants with the list continuing to grow."
You can discover more about INDUTEC 2017 at www.indutecafrica.com and you can register for entry here www.indutecafrica.com/enquire-about-visiting