The airport is the epicentre of Africa's first Aerotropolis, which will set it apart from any other South African city and turbocharge the regional economy. The city has prime residential estates, glitzy entertainment venues, mega shopping malls, lively townships, historical villages, good schools, recreational facilities and wide-open spaces.
Ekurhuleni is a digital city and is investing in digital infrastructure that will streamline the way it delivers services to the community, including smart grids, payment gateways, e-learning and e-health systems, and closed-circuit TVs to improve safety and security.
Ekurhuleni has long been the manufacturing hub of the country and it is building on this history to create a smart city that will underpin the new economic growth trajectory. The city boasts a world-class transport network, telecommunications and energy grid, a youthful citizenry and strong financial position. Its connectivity across rail, road and air is significant – with the Gillooly's Interchange being the busiest in the Southern
hemisphere, and Germiston railway hub is one of the busiest on the continent.
The City is being developed through a series of strategic mixed-used urban developments* and transformational projects like the GreenReef Mega-project, S&J Industrial Estate, Glen Gory, Leeuwpoort Housing Development, TwentyOne Industrial Park, Carnival Junction, Lordsview Industrial Park and the Riverfields R21 development, taking shape along the R21 Albertina Sisulu Highway which links Ekurhuleni to Pretoria. And the City has the infrastructure to support investments like Prasa-Gibela, which will see the building and maintenance of 600 new trains for South Africa's rail commuter network over the next two decades.
Over and above this there are also a number of mega housing projects that are being planned, as well as the redevelopment of Germiston into an administrative headquarters for the City, with other precincts following a similar path.
City planners are expanding the horizon that will see Ekurhuleni blossom into a prosperous region for all its citizens. Partnership between the public and private sector will be important in enabling these developments.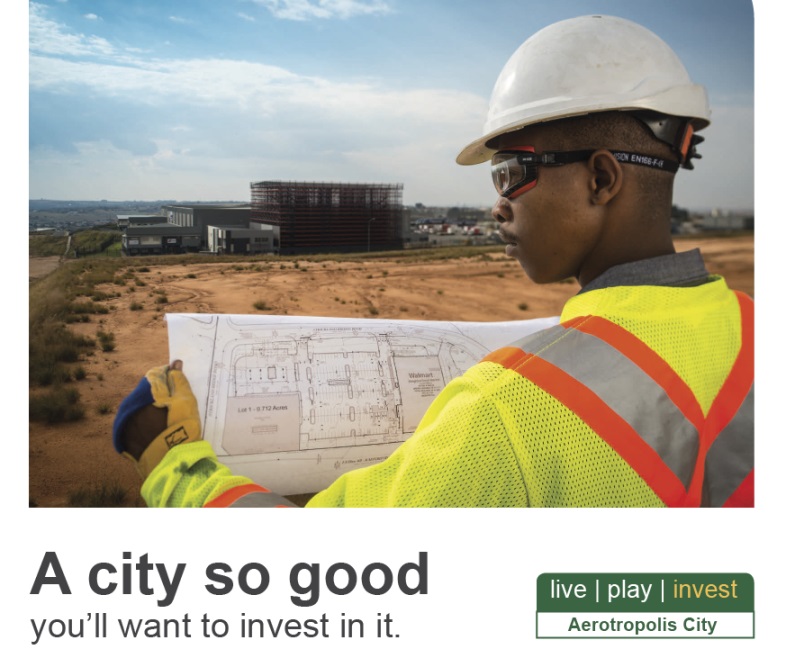 Start a conversation…