RBIDZ Techno Park
The Richards Bay Industrial Development Zone's Techno Park is approaching its final stages. The roof sheeting has been fully installed, with electrical cabling, plumbing and infrastructural accessories nearing completion. The facility is positioned to bring about much sought-after innovation and global knowledge to the King Cetshwayo District and the KwaZulu-Natal Province.
Technology parks by their nature are drivers of technological innovation, instigators of job creation and economic opportunity within and beyond all borders of the region. The techno park within the RBIDZ is to be a regional hub of innovation; attracting collaboration from various networks of enterprises, tertiary institutions, research institutions, government and business service agencies.
Well-utilized technology parks can be a source of global knowledge – fostering innovation, development and commercialization of technology and resulting in job creation and an enhanced quality of life. Undoubtedly, the new ICT infrastructure in the RBIDZ will help bridge a digital divide and in the process create a knowledge-based society located in both urban and rural areas.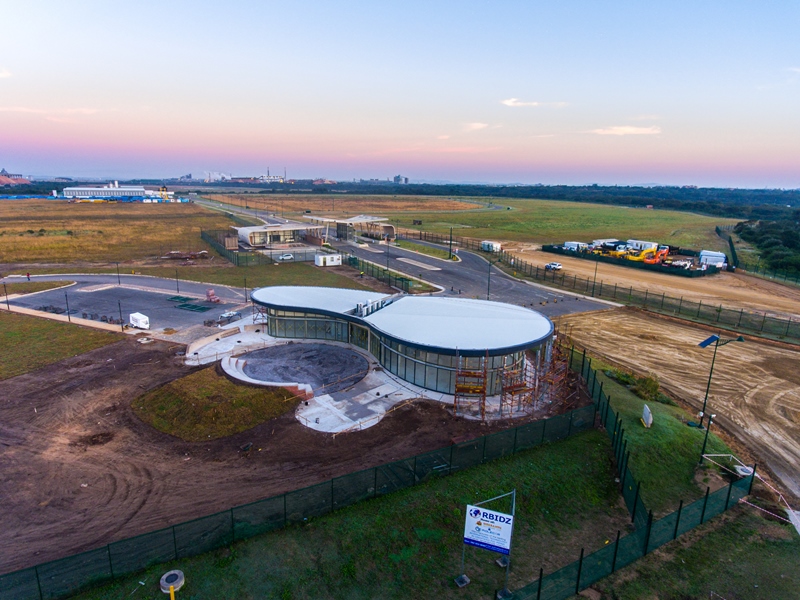 Recalling the inception of the project, months have certainly glided by and the state-of-the-art techno park administration building which is nearing completion, is an indication of the RBIDZ's commitment to bringing about change to the district and the province.
Medway Road upgrade
In addition to the ongoing progress at the techno park administration buildings, infrastructure upgrades to the Medway Road are also progressing well. The widening of the road will improve overall access to the industrial estate and will reduce future congestion due to increased operational activities, goods and products transportation and many other envisaged service offerings aimed at boosting the economic landscape.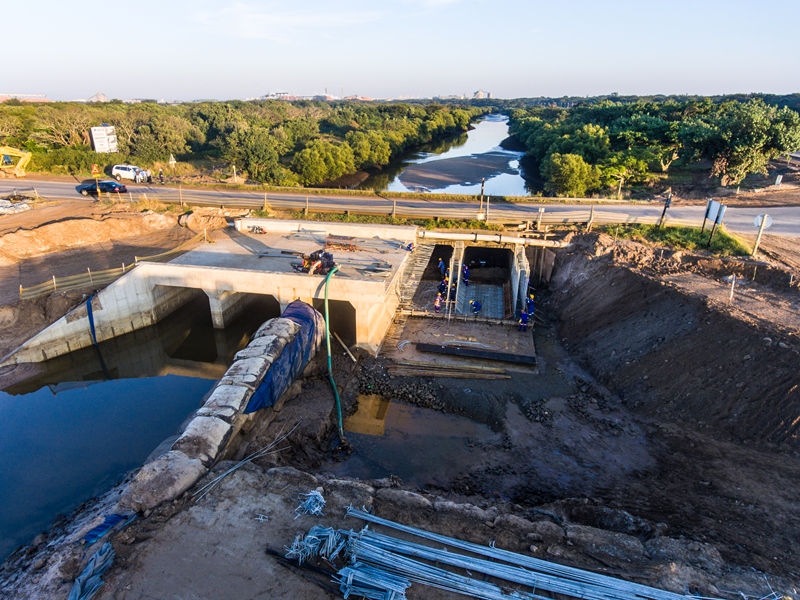 The Medway Road upgrade has also seen the installation of LED street lights and the balance of the work, such as walkways and landscaping, are currently being executed.
The John Ross intersection bridge upgrade, linking the Richards Bay Industrial Development Zone's Phase 1A and the eastern gate of the Port of Richards Bay to the John Ross Parkway has seen the doubling of the road bridge and the intricate process which entailed the building of a coffer dam to divert the water in the canal has also been completed. The final concrete for the culvert was laid on the 14th of August 2017.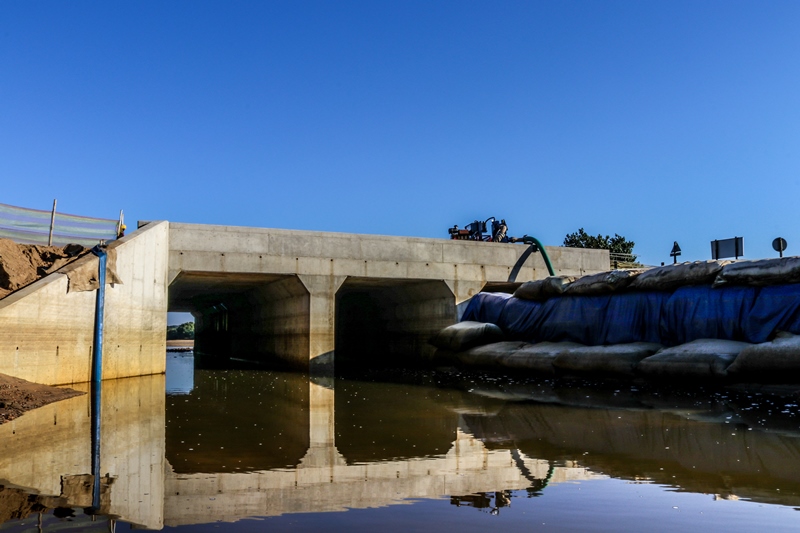 The roadworks on Medway Road and the John Ross Parkway are heading towards completion, paving the way for much anticipated future developments in and around Richards Bay.
Richards Bay Industrial Development Zone – Phase 1A
Investors in especially agro-processing and metals beneficiation are encouraged to contact RBIDZ to discuss currently available land use opportunities in the RBIDZ Phase 1A.