Vodacom Business is a leading telecommunication operator progressing rapidly in our digital transformation journey in terms of strategies and our value propositions to enterprise customers. Shaping a better future in the smart technology era as we embrace the Fourth Industrial Revolution, Digitisation!!
Internet of Things – Creating a smarter connected world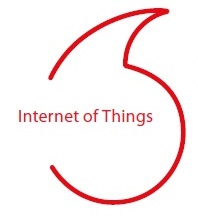 The Internet of Things (IoT) is big news, and it's all around us right now. Whether it's the smart meter at your home driving down your utility bills, or the connected car making your journeys more convenient, many of us already benefit from IoT in our daily lives – and we're only just beginning to understand its full potential.
Making it happen
The five key elements of any IoT deployment are:

Connected devices sense their environment
Network connectivity carries IoT data
The management platform aggregates data and controls devices
Applications use IoT data in business processes
Professional services keep everything running smoothly
Why Vodacom?
IoT projects can be challenging. At Vodacom, we aim to make it easy. Here are three simple reasons why you should partner with us:
1. Unrivalled IoT experience
Vodacom has more than 1 400 dedicated IoT experts that you can rely on. We've been delivering IoT solutions to our customers for more than 25 years and have over 50-million IoT connections.
2. Vodafone networks you can rely on
Vodacom has mobile operations in 26 countries, partners with mobile networks in 55 more, and fixed broadband operations in 17 markets. As of June 2016, Vodafone had 465-million mobile customers and 13.7-million fixed broadband customers.
Our scale doesn't just give you the confidence that we operate wherever you do business – it means we can offer the exceptional levels of service you need.
3. The solutions to simplify IoT projects
We have delivered IoT applications to organisations of all sizes and across all industries, so we know how to make your IoT solution deliver maximum value to you. We partner with the world's leading connected device makers to offer a wide range of out-of-the-box IoT solutions that take the complexity out of IoT deployment.
But even when you need a customised solution, our team of experts will ensure your business takes advantage of best practices and methodologies for IoT implementation to ensure you achieve maximum ROI.
To find out more about how Vodacom can help you make the most out of IoT, or to book a free innovation session with one of our IoT experts, contact us at iot@vodacom.co.za, call us on 082 1960 or visit:
www.vodacombusiness.co.za/business/solutions/internet-of-things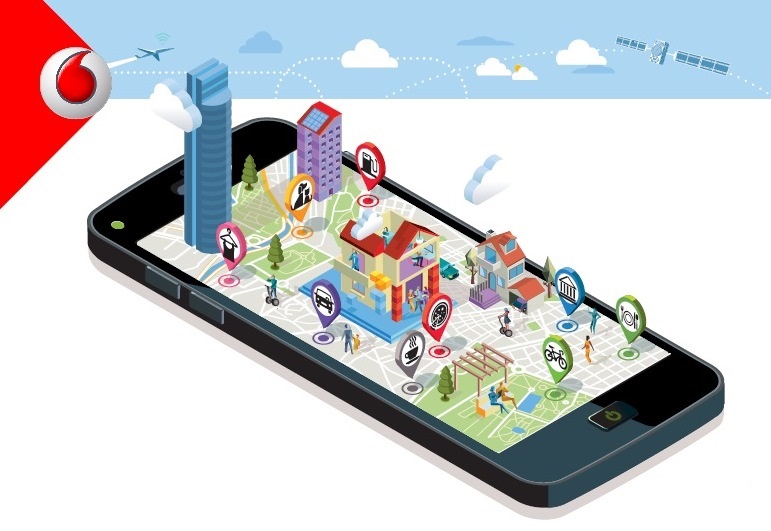 Enterprise Mobility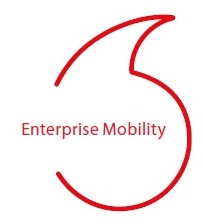 Enterprise Mobility is a productivity tool which allows a business to operate more efficiently.
Enterprise Mobility has five components:
Vodacom Virtual CIO
Vodacom Virtual CIO is an IT support service aimed at the Small and Medium Enterprise (SME) segment. This is targeted at those companies that can't afford a full-time IT technician. The service will initially be limited to the following geographical areas: Greater Johannesburg metropolitan, Greater Pretoria metropolitan, Greater Cape Town metropolitan, Bloemfontein, Durban, East London, Kimberley, Nelspruit, Polokwane and Port Elizabeth.
The service offers proactive and remote monitoring services for both residential and SME customers to prevent IT issues before they occur, and remote telephonic assistance and on-site field support for SME customers at no additional cost.
Mobile Order Entry
This is Vodacom's solution to bring the benefits of electronic commerce to very small retail outlets, many of them informal traders such as spaza shops. This service extends the Electronic Data Interchange (EDI) transaction capability to the informal retailer, digitises the commerce chain and drives brand awareness.
In addition, Mobile Order Entry assists in the management of product and price information, the distribution channel and ordering. The traders' time is better used.
Vodacom Field Communication
Managing a team out in the field can be challenging due to delays in exchanging information with the central office hub. Vodacom Field Communication is a custom-built application that allows hands-on management of data from a distance with the receiving of immediate updated information on smart devices.
Services include customised, daily checklists, task management, real-time chat and messaging, route optimisation, tracking user activity and check-in/out via geo-tagging.
Mobile LiveTrack
LiveTrack is a GSM/GPS tracking solution that allows businesses to track their vehicles in real time.
Econz Wireless Timecard Solutions
When companies have employees who are always on the move or in the field, it's difficult to track the time they start, when they finish, whether they are in the right place, and if the job has been completed to the customer's satisfaction.
Econz Wireless allows you to keep track of where and how your employees are spending their time, export your employees' attendance data directly to payroll systems for easy accounting, track progress of various tasks assigned to your employees and monitor your employees' driving behaviour. It is available for use on cellphones, smartphones and tablets.

Connect and Communicate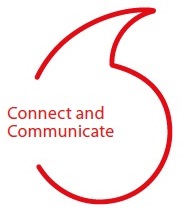 Two of the most important pillars of the Vodacom Ready Business offering are:
Connect: A Ready Business is connected
Communicate: A Ready Business places communication at the centre
Connect
The Connect component has three main elements:
Internet for your Office

Five kinds of connection are offered, from fibre and wireless, to satellite and digital subscriber.

Internet on the Move

Vodacom Business Data gives you the freedom to be more productive without the worry of out-of-bundle data rates.

Mobile Broadband Data

Allows you to stay connected with data bundles for your tablet, router or dongle.
Network Solutions
Vodacom offers four network solutions:
IPConnect Express provides connectivity over high-speed broadband.
IPConnect is a managed access solution that provides high-capacity Ethernet connectivity, over a range of managed access mediums including fibre, microwave and satellite.
Vodacom's MPLS VPN gives you worldwide coverage and global networking power.
Vodacom Connect's Dedicated Internet Access delivers you premium dedicated Internet services over uncontended bandwidth over fibre, microwave or satellite.
Communicate
Under Communicate, Vodacom strives to assist in the creation of a Ready Business through:
Three kinds of business plans

Red Plans
Smart Plans
uChoose Plans

Never miss a business call

One Net Express allows a response to every call, whether you're in the office or on the move.
Vodacom One Net Business is a cloud-based solution seamlessly converging your mobile and fixed telephony services across any device.
VoIP (Talk) provides high-quality voice calls to any fixed and mobile network.
Push to Talk uses a mobile app to provide similar services as a two-way radio.

Roaming and international offers

When travelling overseas, roam with peace of mind with one of Vodacom's three great-value options.
Become a Ready Business
Learn more, visit: vodacombusiness.co.za