From 9 to 10 April 2019 over 100 small, black-owned businesses will have the opportunity to network with industry captains from the procurement market in the Western Cape region. The 6th Annual Smart Procurement World conference and Enterprise and Supplier Development Expo is building on the collaboration and momentum of previous years by bringing together the province's major influencers and decision makers.
Debbie Tagg, COO for Commerce Edge, the event organisers, says: "Every year we see meaningful commitment, action and change coming out of the event. In essence, it's not just a 'talk shop', but rather an 'action shop'!"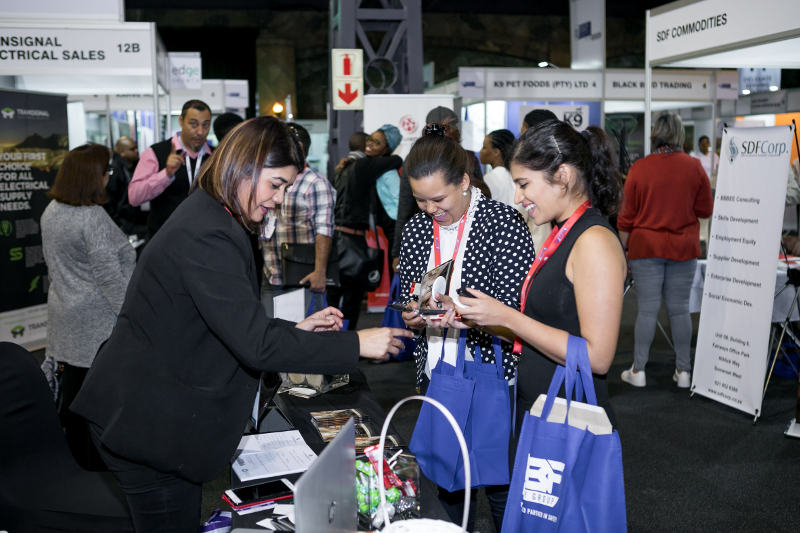 The Expo, being held at the GrandWest Cape Town, is beneficial to both the exhibitors as well as the procurement professionals attending. Free-to-attend content for exhibitors provides critical information on how to do business with corporates and the public sector in the region. In addition, the supplier matchup sessions allow exhibitors to set up one-on-one interviews with corporate buyers. The sectors covered are: construction, engineering, facilities, manufacturing, agriculture, transport & logistics, services and retail, ICT, and resources such as petrochemical, energy and mining.
Procurement professionals benefit from free training, access to black-owned suppliers and intensive networking with the industry. Examples of training sessions include 'Introduction to Negotiating: top tricks and tips' and 'Ethical considerations for buyers'.
"The event is recognised as the ultimate annual gathering for supply chain professionals and not only exposes the attendees to up and coming SMMEs but also arms them with the knowledge to utilise their buying power and supply chains to drive provincial economic development," says Tagg.
Tagg points out that stand space is going fast and with only 20% of the available space still up for grabs, she encourages black-owned SMMEs to contact the company as soon as possible.
For more information on the upcoming series of Smart Procurement World events for 2019, please visit the website at: www.smartprocurementworld.com