Cape Town is renowned for its mountain, natural beauty and winelands. With the winelands comes an array of brands, blends and tastes which not only provides satisfaction to distinguished wine drinkers, but also creates an atmosphere which appeals to the outdoor lifestyle enjoyed by many. It is no surprise that the growth of microbreweries and craft beer has added to these wonderful tastes of the Cape and Air Products is fortunate to have been a part of this growth process.
Freshline™ gases such as carbon dioxide and nitrogen forms an integral part of the manufacturing process as well as the presentation of craft beer to beer drinkers. As one of the market leaders in Freshline™ gases, Air Products has been supplying product to a number of microbreweries in the Western Cape area, some of them more established than others.
Many beer lovers across the world have tried to master the art of brewing craft beer at home as a hobby, but this has grown to become an art in its own right. Craft beer production created an opportunity for brewmasters to refine this process to a skill which results in a variety of distinguished tastes for a trendy and rapidly growing market. The process of producing craft beer is much more than ingredients such as malt and hops being added together and fermented to result in a mature beer taste. It requires a dedicated and passionate brewmaster, key ingredients and components which forms part of the chemical processes involved in producing a perfect craft beer.
Freshline™ carbon dioxide is used for the carbonation of the final product and is added towards the end of the process, and Freshline™ nitrogen or a Freshline™ gas mixture is used in the dispensing of beer to add the final 'touch' when it is served.
A brewer is able to create a unique beer by producing small quantities which delivers strong flavours. The ingredients used by microbrewers are different to those used by large, commercial brewers. The introduction of craft beers to South African beer drinkers has created a new excitement in the marketplace as there is now a wide range of tastes available and beer drinkers are no longer restricted to the same brands and styles which have been available over the last few years.
Air Products' Regional Sales Manager – Western Cape, Nita Müller explains the importance of understanding the use of Freshline™ gases in craft beer brewing: "We strive towards outstanding customer service, coupled with ensuring a secure supply of Freshline™ gases through the complete value chain of craft beer offered to the end customer." Müller further highlights: "I believe what distinguishes Air Products from the rest is the fact that we are committed to partner with our customers – from the brewing process, to tap, to glass."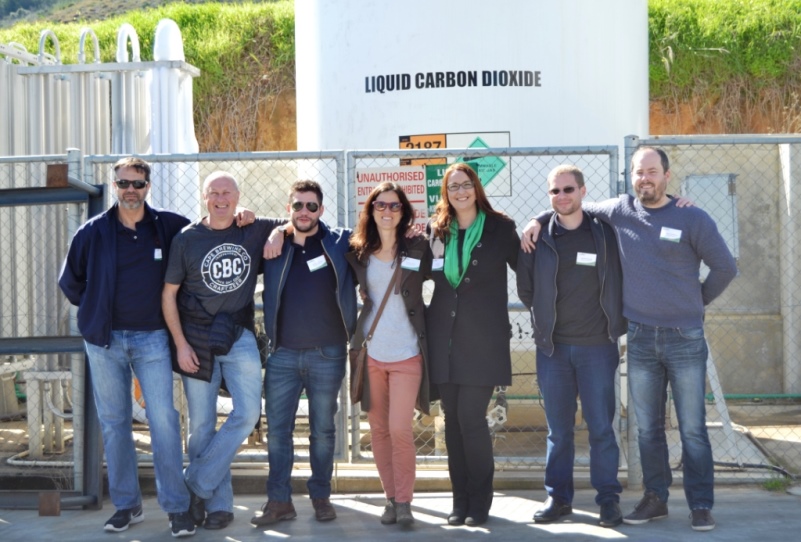 The first microbrewery supply agreement Air Products signed in Cape Town was with Cape Brewing Company (CBC) approximately five years ago, followed by Darling Brewery. The latest signings includes Noon Gun Brewery and Devils Peak Brewing Company and Air Products is committed to play an integral role in the brewing process. Air Products' infrastructure enables them to supply microbreweries via Cylinder, Maxitank, Minitank CryoEase® or Bulk.
Wolfgang Koedel from Cape Brewing Company (CBC): "At CBC, we constantly strive to improve our processes. As a brewmaster, I am passionate about what I do and believe discipline is the key to brewing good quality beer. This discipline entails the selection of raw materials from the start. Quality of the raw materials is extremely important as well as ensuring that the materials are available when it is required in the brewing process. Air Products is a key partner and we are comfortable that they are focused on ensuring that our product is supplied to us when we require it. The team further supports us in ensuring that our gas usage and composition it best suited to our operations".
When speaking to the craft brewmasters, craft beer is expected to take at least 10% total market share of South Africa by 2022.
Müller concludes: "At Air Products, we believe in growing alongside customers and provide the same level of customer service and technical expertise to microbreweries across the Western Cape. We provide a wide variety of gases for different applications in the markets we serve, but we are particularly proud to form a part of the craft brewing business in the area".
For more information, contact Air Products South Africa 


About Air Products South Africa
Air Products South Africa (Pty) Limited manufactures, supplies and distributes a diverse portfolio of atmospheric gases, specialty gases, performance materials, equipment and services to the Southern African region.
Air Products touches the lives of consumers in positive ways every day, and serves customers across a wide range of industries from food and beverage, mining and petrochemicals, primary metal and steel manufacturers, chemical applications, welding and cutting applications to laboratory applications.
Founded in 1969, Air Products South Africa has built a reputation for its innovative culture, operational excellence and commitment to safety, quality and the environment. In addition the company aims to continue its growth and market leadership position in the Southern African region.
About Cape Brewing Company (CBC)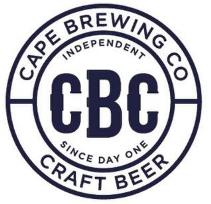 The Cape Brewing Company (CBC) is a modern craft beer brewery dedicated to producing the finest beer. The brews are made from the best ingredients and natural mineral water from Paarl Mountain.
CBC offers quintessential tasting experiences where individuals receive vast insights into the wonderful world of beer in all its facets. Using reliable state-of-the-art technology, CBC's unique range of craft beers are made to provide South African's with the opportunity to experience the culture of genuine craft beer.
About Darling Brewery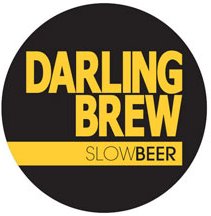 One of South Africa's first well established and award-winning microbreweries since 2010, they brew a wide range of great craft beers that are loved for their flavour, high quality ingredients and slow brewing process. Each beer in the range has unique characteristics and an inspiring story dedicated to the endangered creature it honours and supports through various conservation programs we donate to.
Darling Brew is available across the country in 500 ml bottles and available on tap at approved outlets. Five liter Party Kegs are also available from selected distributors.
More and more South Africans are starting to appreciate the skill behind a superb craft beer and the depth of range from our traditional lagers, ales, oat ales, pale ales, IPA's, wheat beers and exotic darks. Their range represents great value for money, superior quality, excellent taste and a magical experience.
About Noon Gun Brewery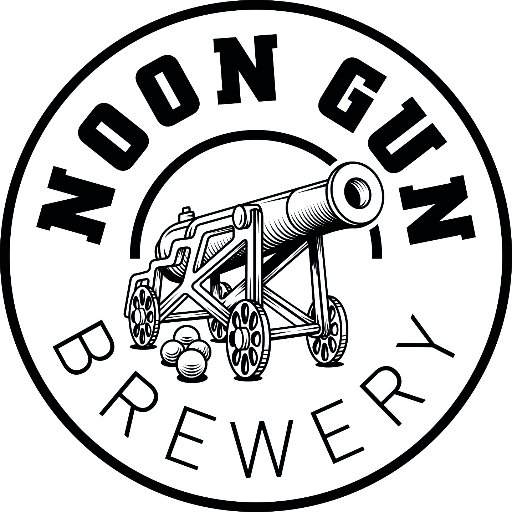 The Noon Guns on Signal Hill – symbols of strength, reliability and endurance. An inspiring legacy to behold and a truly outstanding way to hear that it is finally lunchtime and surprise those unsuspecting visitors!
Since 1806, these two trusty keepers of time (18-pounder smooth bore muzzle loaders), have survived various foreign occupations, stood strong through wars, and have been hauled from the Castle of Good Hope to Signal Hill, phew!
Family powered, and independently guided, they have chosen proficient team members that feel honoured to provide the craft-loving community with quality beverages that present unique flavour profiles and something to share with a familiar face or during the excitement of a newly-brewed companionship.
About Devil's Peak Brewing Company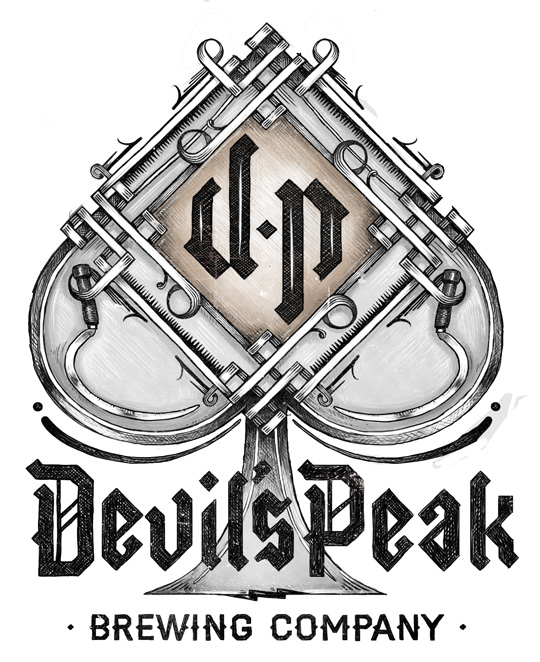 Devil's Peak Brewing Company was born in the craft beer revolution where we were proud to play an integral part in the education of South African beer consumers. The name of the brewery was chosen to firmly root the brand in Cape Town. Devil's Peak is a geological landmark steeped in myth. It has a strong authenticity and sense of place. It is iconic in the minds of all those who have come to experience it, which is what they strive for. In March of 2012, after two years of business case development, recipe development, garage brewing, government applications, and acquiring the right talent, Devil's Peak Brewing Company was ready to show South Africa what it was capable of.
This is when First Light Golden Ale and King's Blockhouse IPA were introduced alongside our now retired Woodhead Amber Ale and Silvertree Saison. They have since introduced Devil's Peak Lager and Devil's Peak Pale Ale to our year-round offerings.
It wasn't too long before demand for Devil's Peak was outstripping supply, so they decided to move from our small setup in Somerset West to a new production facility in Cape Town. This new space, with beautiful views of Devil's Peak and Table Mountain, is where they practice our craft. They decided it would be a great place to open their very own brewpub – The Taproom.