Air Products South Africa (Pty) Limited manufactures, supplies and distributes a diverse portfolio of atmospheric gases, specialty gases, performance materials, equipment and services to the Southern African region.
Air Products touches the lives of consumers in positive ways every day, and serves customers across a wide range of industries from food and beverage, mining and petrochemicals, primary metal and steel manufacturers, chemical applications, welding and cutting applications to laboratory applications.
Founded in 1969, Air Products South Africa has built a reputation for its innovative culture, operational excellence and commitment to safety, quality and the environment. In addition the company aims to continue its growth and market leadership position in the Southern African region.
Website: https://www.airproductsafrica.co.za/


Related to Air Products South Africa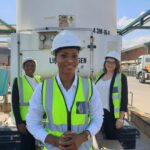 In celebrating International Women's Day this week, Air Products would like to highlight the important role of women in the engineering industry and the valuable contribution they make. It is also important to continue to motivate young females to pursue careers in science.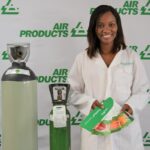 Air Products is proud of the way they have established themselves as a front-runner in the Specialty Gas market. This has been achieved through years of continuous improvement of products and processes as well as by providing outstanding customers service and sound technical advice.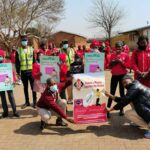 Air Products' corporate social investment (CSI) committee initiated a "Flow Campaign" to address the needs of girls in five schools in the Vanderbijlpark area, where they handed out much-needed sanitary products.