London, 17 November 2017 – The 20th anniversary of Africa's largest tech-focused event may have come and gone, but beyond the record-breaking number of visitors, exhibitors and speakers and new launches and cutting-edge products this year, the outcomes make for a lasting impression.
AfricaCom was once focused solely on the telecommunications market, but now that conversation has successfully shifted to embrace all things technology driven – the backbone of our everyday and increasingly, future lives.  While many of the discussions at AfricaCom 2017 centred around connectivity – from the cost of data to the deployment of satellite as a viable means of connecting the continent, Africa has more pressing problems – that of digital inclusion, and just what this means and how this digital-democracy can actually materialise.
Education was therefore a key buzzword at this year's conference as well as a major topic of conversation in the newly launched Technology Arena. "Connecting people is one thing but teaching them how to make the most of that connectivity and the tools to hand, is another thing entirely" shared Rekindle Learning's Rapelang Rabana.
Future Horizon Technologies' Raj Waniappa agreed, referring to the fact that Africans needed to contribute to their own digital ecosystem not just consume what was on offer, thus echoing a narrative that is beginning to resonate across the continent – African solutions for African problems.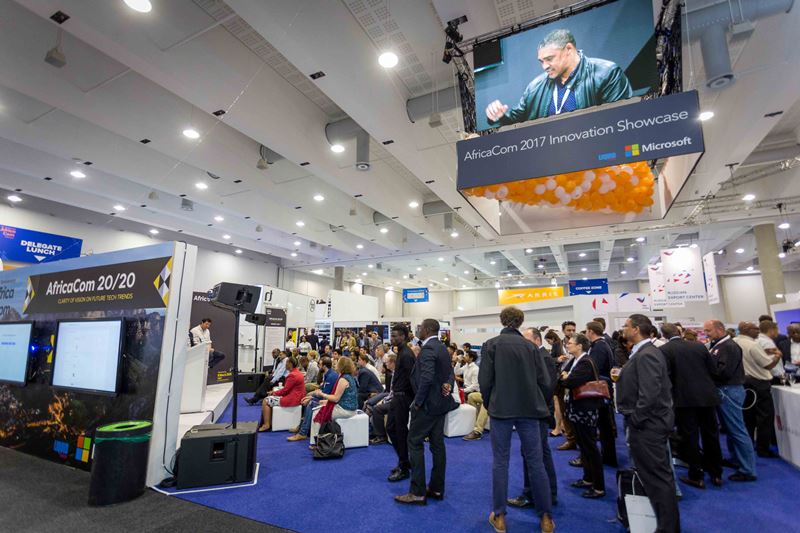 Africans are extremely resourceful and innovative as it happens – with the AfricaCom 20/20 showcase and the Innovation Stage providing an excellent glimpse into some of the developments that the convergence of technology, media and telecommunications can provide.  Cape-based carpooling app, uGoMyWay (referred to by panel moderator Deseré Orrill of Ole! Media Group as the 'Tinder for Mobility') for instance, was awarded the conference's first AfricaCom 20/20 Innovation award.
Organisers of the conference and exhibition – Knect365 – successfully managed to address both the B2B market and the B2C sector this year, separating the streams into clearly demarcated areas, easy to understand and follow.  In the main exhibition hall, AfricaCom hosted the 'engine drivers' of innovation – the B2B components that make the apps and technology products a reality.  Here visitors were able to engage with tower infrastructure providers, discuss connectivity issues and base station solutions – such as Parallel Wireless' unique solution that provides 2G, 3G, 4G and LTE capabilities all in one housing that even communities can install and maintain alongside the telco operators (for which they were awarded a prize at the 10th staging of the AfricaCom Awards).  Eugina Jordan, Vice President of marketing at Parallel Wireless confirmed that the company would be back in 2018 with a bigger stand to allow for the interest shown in their novel products and services.
Over in the new Technology Arena, the creators of content, apps and the technology for end users, proudly displayed their wares to an engaged cross section of visitors. Also housed in this new arena, the third staging of AHUB – where top entrepreneurs meet potential investors and where those considering a career in technology (which let's face it all of us in the future), gain valuable insights into prospective revenue generation opportunities.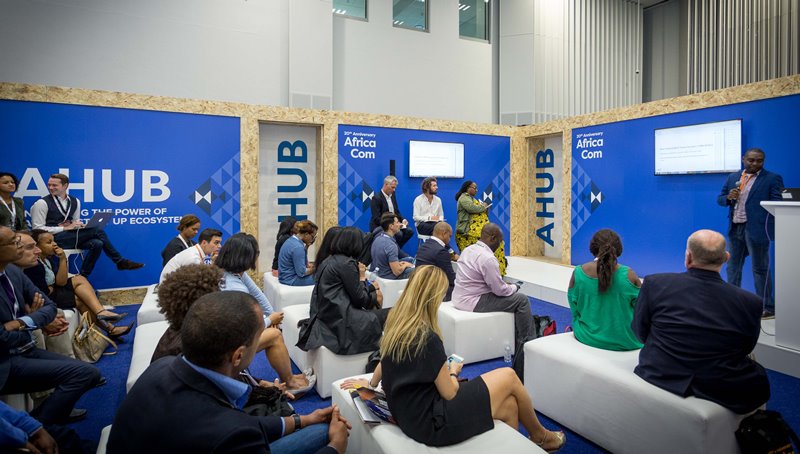 All of this is driven by telecommunications and the telcos, handset manufacturers and supporting services were more than adequately represented – with Huawei's 10 Mate a major talking point for the design conscious. For those looking into AI and VR, AfricaCom presented some thought-provoking sessions with Dr Miriam Altman hosting a practical and interactive virtual reality classroom, showing just where education might go in the not too distant future.
Because this is in the main, a business show, AfricaCom would not be complete without a number of other business negotiations taking place throughout the three days. One such announcement was made by New Link (a division of the Bahrain-based Hagbani Group) and the Hongdian Corporation who are co-operating on a lucrative contract that will see a tailor-made technological control centre and call centre system developed for a high-end global concierge service. For the first-time visitor to AfricaCom, New Link are more than pleased with the co-operation agreement they have struck with their new partners, fast-tracking a global business opportunity.
Summing up AfricaCom 2017, Tom Cuthell, Portfolio Director of KNect365 said: "2017 was a major achievement for us as organisers – not only in celebrating two decades of staging this event, but in the sheer breadth of content on offer, covering everything from Blockchain and IoT to e-health and rural connectivity. It was a learning experience that united the entire digital ecosystem."
Dates for AfricaCom 2018 are 13 – 15 November. The event will once again be held at the CTICC, Cape Town and interested parties looking to contribute towards 'shaping Africa's digital future' are invited to contact James Bull, Business Development Director at KNect365 on James.Bull@knect365.com