Africa Power Vision (APV) is a long-term vision geared towards increasing access to affordable and consistent energy on the African continent. APV was designed to realise an agreement between African leaders as to which energy projects to prioritise in order to fast-track implementation on the continent.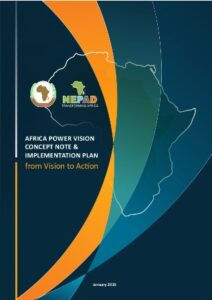 Africa Energy Indaba 2019 will host an interactive and collaborative discussion on Africa Power Vision, unleashing insights that will pave the way for a more advanced and accessible energy landscape across Africa.
Africa Power Vision will focus on driving the execution of key energy projects in Africa, aiming to realise an 80% residential electrification rate by 2040 and 90% for industry/business. This will ensure adequate energy to deliver to those connected, subsequently employing off-grid solutions and making full use of the extensive renewable energy resources that Africa has to offer.
The APV requires increased regional integration to efficiently improve energy delivery in addition to targeting the usage of more effective, cleaner energy sources consistent with international standards. The APV highlights the crucial function of institutional capacity development and technical skills development to safeguard the development, execution and sustainability of essential energy projects.
The 5 pillars of Africa Power Vision: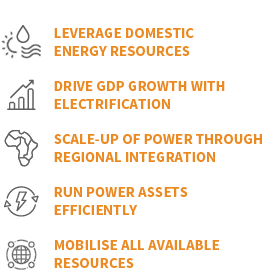 The APV will be featured in the official opening African Ministerial panel, forming an integral component of the Indaba Conference. This discussion will unpack the contents of APV and demonstrate how businesses can drive regional integration to not only improve execution of PIDA and targeted priority energy projects in Africa, but also provide a continental vision and framework under which additional energy projects can be coherently developed.

The NEPAD Agency, responsible for implementing APV, requests the support from African countries and development partners, such as the United States, the European Union and other bilateral/multilateral partners to advance energy development on the African continent. This is especially pertinent given that the subject of energy is fundamental to the developmental constraints in Africa.
Africa Power Vision was cooperatively developed by the African Union Commission (AUC), the NEPAD Planning and Coordinating Agency (NPCA), the Federal Ministry of Finance, Nigeria, the United Nations Economic Commission for Africa (UNECA) and the African Development Bank (AfDB).