Clairwood Logistics Park
The project is aimed at supporting the logistics, commercial, and surrounding light industrial developments in the broader South Durban Basin (SDB). The development will help to usher in more of the desired zoning as indicated in the Back of Port Local Area Plan (LAP), through the provision of localised and regional logistics solutions.
---
The development will comprise 358 000 m² of A-grade warehousing space as well as large yards and office space.
Strategically located only 11 km from the Durban Container Terminal and about 3.5 km from the proposed Durban Dig Out Port.
---
Land use:
Logistics, industrial and business park, manufacturing and big box retail.
Warehouses will be built to a height of 13.5 m to the underside of the eaves with a high tolerance flooring, providing for efficiencies of scale, easy movement of merchandise and effective supply chain management.
A-grade logistics facilities provide the location, easy access, convenience and well-designed warehouses that enable tenants to manage complex supply chains and minimise the cost per pallet.
Interested companies are encouraged to contact Invest Durban for more information.
Project status:
Phase 1 is underway and the first warehouses are under construction.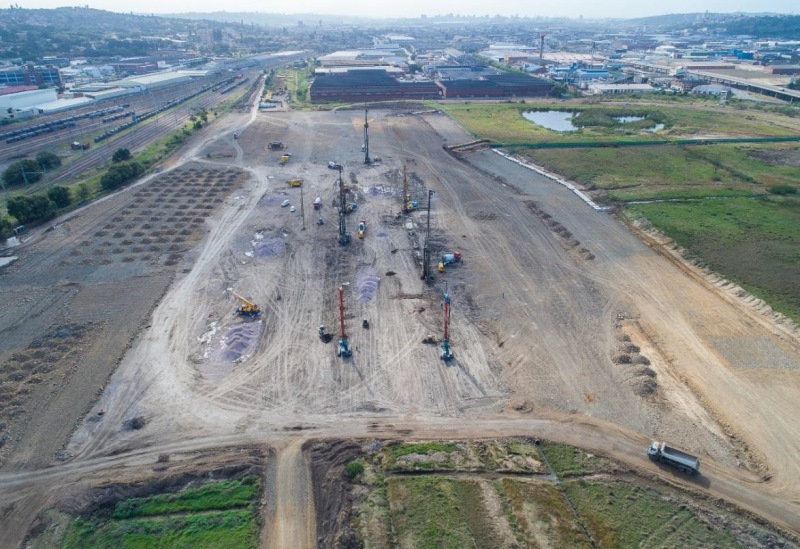 Socio-economic benefits
Investment Value: R4-billion
Rates: R70-million
Construction jobs: 2 000
Permanent jobs: 5 000
Contact / enquire
For the most current update on opportunities, project progress, outstanding actions and investment requirements, contact Invest Durban.