A massive contract to install world-class lighting at the St George's Park cricket ground in Port Elizabeth has given Cape Town-based lighting company Maritz Electrical a head-start as a national leader in LED and theatrics lighting for sports stadiums.
As company founder and Managing Director, Kurt Maritz says, "That's the sort of project that comes around once in a lifetime." The project was a global first because it made St George's the first stadium to have LED lights fitted with theatrics that was also compliant with International Cricket Council standards.
The R27-million project was completed on time and on budget, despite installing lights on top of the Duckpond Pavilion at night.
The response has been enthusiastic. For Kurt, the television experts provided the really important feedback. "We cared about SuperSport the most and they have been raving. If there are light and dark spots on the field the cameraman must remember to change the aperture. They said that the lighting was excellent."
Maritz Electrical wants to be the "go-to" company with respect to stadium lighting installations. Contracts in Bloemfontein and closer to home suggest this is already happening. "I am pleased to announce we are going to be doing something similar in our backyard, at Coetzenburg, but not including theatrics. Stellenbosch University has signed with us as part of a massive project."
Western Cape projects
Maritz Electrical is active in large areas such as Cape Town's Grand Parade, airport runway lighting and city council facilities. The company operates in the commercial, industrial and public sectors and offers a wide range of services.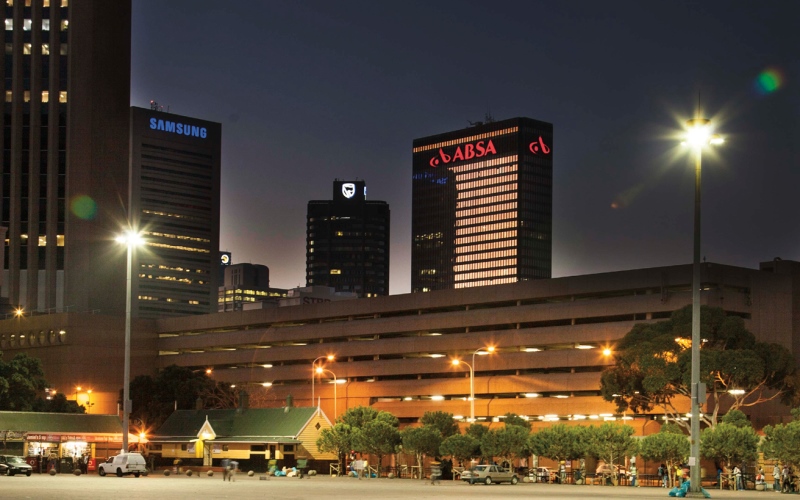 A new area for Maritz Electrical is reticulation and electrification: low-cost housing projects, street lights, road-side furniture and mini-substations. Says Kurt, "It is a big market and we can't ignore it. Our new sales manager comes from this background and we are building skills in this area. We are involved in two major projects in the Western Cape, at Overstrand and Stellenbosch."
With an expanding workload, Maritz Electrical made a move in 2018 to new premises in Athlone. "We have moved 150 staff from three branches into one customised 3 000-square-metre facility. It is designed in such a way that we have enough space for 50% expansion. Half of the massive space we dry-walled so that we have a suite of offices."
There are no specific targets, but Kurt is clearly looking forward with anticipation: "We don't have any ceiling we want to hit. Our engine is our sales department. As much work as they bring in, that's how we will grow."
The staff of Maritz Electrical includes three Master Electricians and 75% of the staff complement is technical.
Learning process
For Kurt, the learning process has been exciting. "We are learning applications from our clients," he says. "At St George's for that exciting time when you are waiting for an umpire's decision, we did a heartbeat with sound and the lights that go with it. We also put a '6' in the lights. The umpires asked if we could keep the light level on the pitch the same and do the theatrics at the same time. The possibilities are endless. In athletics, for the 100 metres, you could kill all the lights and follow the guys down the straight."
Maritz Electrical is the approved installer of Musco Lighting. A visit to Musco headquarters in the US made Kurt aware of how the lighting system at a stadium can create new revenue sources for clients. As Kurt comments, "If you have a light show before the game, you have better crowd control and there is an opportunity for vendors to sell memorabilia or food. The same when you leave, it creates a new revenue stream. We are learning as we move along."
Stadium lighting falls within the broader category of large-area lighting. The global move to LED lighting has been a positive thing for Maritz Electrical. In South Africa, however, Kurt notes that there is difference between the indoor and outdoor scenarios. For indoors, "everybody is going that route" but that return on investment (ROI) is somewhat different in the outdoor setting.
"With street lighting and security lights (which burn for a long time) the ROI is good. For large areas like sewerage works or plants, the ROI is something like three to five years and the power saving is there. That is not the case with sport stadiums, so the equation is different."

---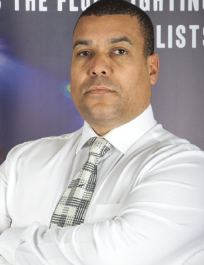 Kurt Maritz holds a National Diploma in Accountancy and Computer Practice, but is more accustomed to developing businesses, as his track record proves.His first job was with First National Bank. While working in sales, Kurt met an electrical supplier for whom he went to work. His contracting section grew, and he decided to go on his own and started Maritz Electrical in 2000.
Through his leadership skills and visionary outlook, he now employs in excess of 150 staff. The company has benefited small businesses, grown skills and given lifestyle improvements to staff, their families and communities.