Tetra4 / Renergen
Tetra4 is a vertically integrated gas producer operating in South Africa. Tetra4 produces natural gas that provides sustainable and clean energy solutions to large-scale users in the Free State mining region around Welkom.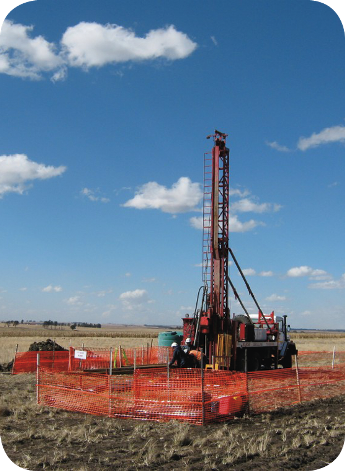 The company has 13 operational wells producing methane-rich natural gas and uniquely occurring helium. The methane-rich natural gas is a clean substitute for transport fuel and thermal fuel.
Project description
Tetra4 will produce liquefied natural gas (LNG) locally and sell it to transport companies, to reduce reliance on imported diesel.
The company will also export helium, which will make South Africa the eighth country in the world with proven helium reserves.
Project status
The project is currently in the project packaging and development phase.
Key facts
Sector: Renewable Energy
Value: R450-million
Project Funding: R220-million (equity) + R230-million (loans)
Job creation: 405 jobs
Error: Contact form not found.