A brief overview of catalytic projects in Durban
Invest Durban act as a partnership between the Metro City Council and the private business sector, offering a free investor advisory service, plus key promotion, facilitation, aftercare services between all investment stakeholders.
The following large-scale catalytic projects are in progress in the region. More information is available in a downloadable e-book below and interested investors may contact Invest Durban directly for more information about specific projects.
North Region
Sibaya Node
Cornubia
Whetstone
Virginia
Beachwood
Southern Developments
Auto Supplier Park
Finningley Estate
Western Developments
Ntshongweni
Cato Ridge Logistics Hub
Keystone
Inner City Developments
Point Precinct
Centrum Site
Durban Film City
Promenade
Durban Eye
Cruise Terminal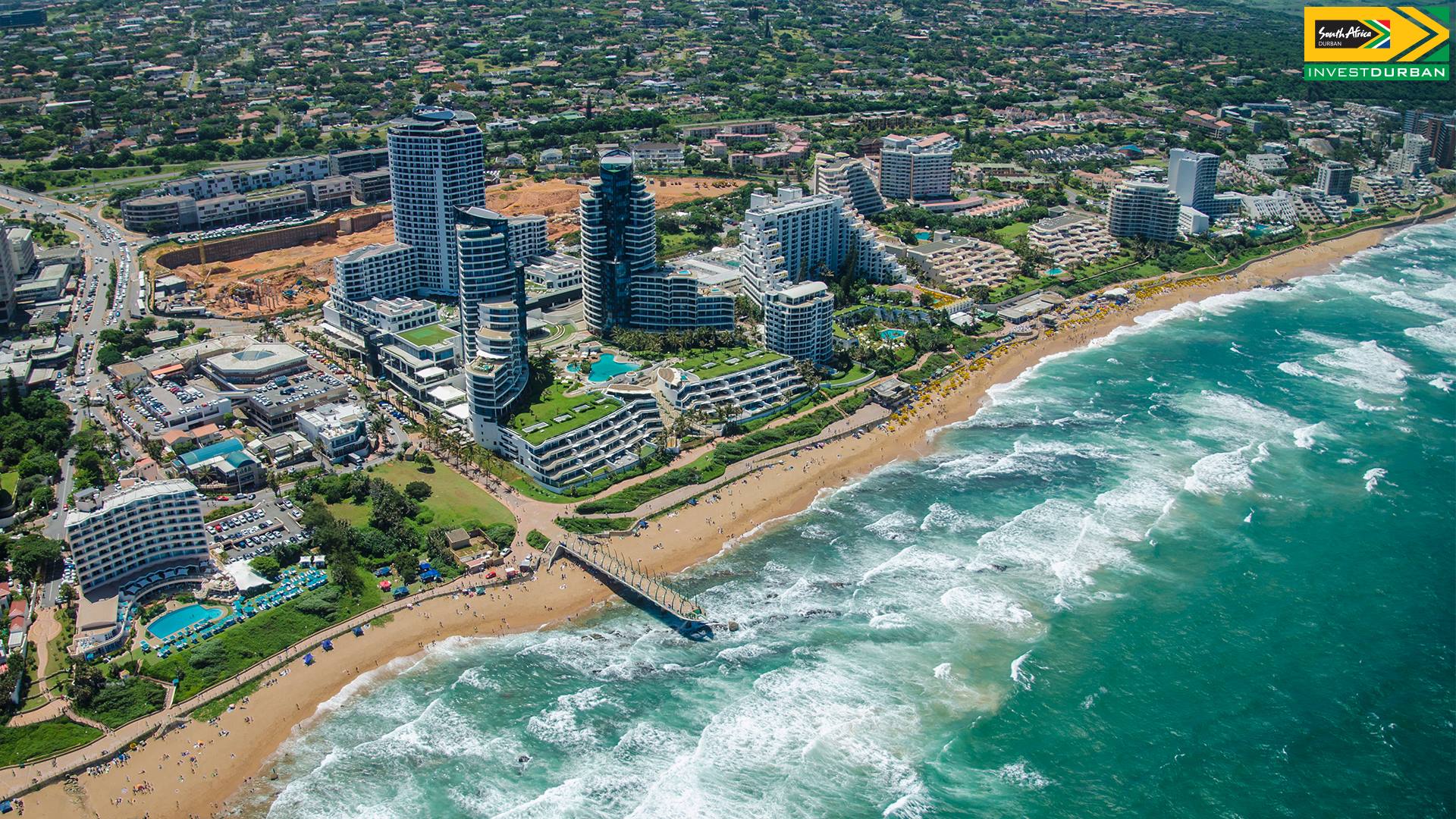 ---
Reasons to invest in Durban
Extensive first-world road, rail, sea and air infrastructure;
Dube TradePort and King Shaka International Airport – 60-year Master Plan – driving growth of aerotropolis, or airport city
Rated in top 5 'Quality of Living' cities in Africa and Middle East by Mercer Consulting in 2015 and 2016;
Durban was ranked as the least congested Metro City in SA, according to the global "Tom Tom Traffic Index" (TTTI) 2017, at 22% (compared to SA's most congested City at 35%). 390 Cities in 48 countries were indexed and ranked.
---
Ethekwini Major Projects and Growth Nodes (e-book)
Learn more about major projects and growth nodes in Ethekwini / Durban in this digital publication. This publication contains the following information:
1. Invest Durban Background and FDI Priority Projects
2. Catalytic Project Development
3. Economic Development
4. Human Settlement and Infrastructure
5. CBD Urban Renewal and Beachfront
6. GO Durban TOD Programme
---
First point of contact for investors
Invest Durban delivers a world-class Metro based Investor support service, encompassing investment marketing & promotion, plus investment facilitation and retention activities.
Invest Durban was recommended by the Durban City Council and organised private business as the "First Stop Shop" to stimulate economic growth and new investment in the Durban metropolis.
If you are interested to do business, trade or invest in Durban, contact Invest Durban today: