African Business – a unique guide to business and investment in Africa
The African Union's Agenda 2063 is much more than a document about a hoped-for future, it contains concrete goals and deliverables. The Programme for Infrastructure Development in Africa (PIDA) and the development finance institution, the African Development Bank (AfDB) are already rolling out valuable projects that are changing the reality on the ground in vital areas of the African economy.
Perhaps the most significant event of recent times is the signing by African leaders of the African Continental Free Trade Area agreement (AfCFTA) which will bring together all 55 member states of the African Union and cover a market of more than 1.2-billion people.
African Business 2020 has articles on all of these recent trends, plus overviews of the key economic sectors and regional and country profiles.
View the e-book: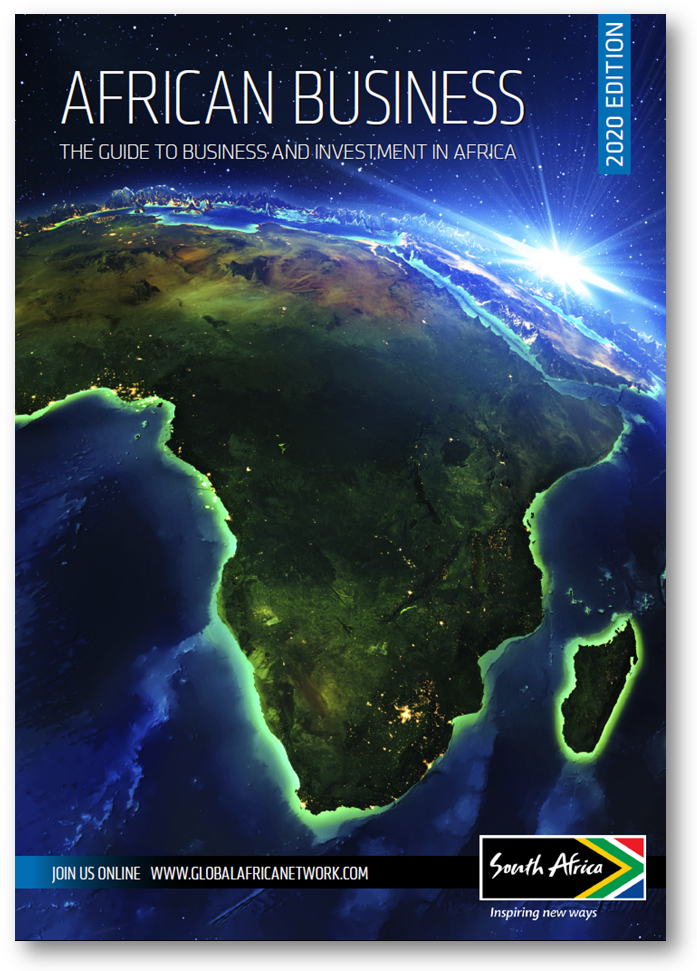 Global Africa Network is a proudly African company which has been producing region-specific business and investment guides since 2004, including South African Business and Nigerian Business, in addition to its online investment promotion platform:
www.globalafricanetwork.com