To Rent: Ga-Rankuwa Factory, Stand 52-53
The NWDC has a large factory to let, situated on Stand 52-53 in the Ga-Rankuwa industrial area in the City of Tshwane Municipality.
The factory area comprises 6 826 square meters.
It consists of the large, main factory building, complemented by change rooms, ablution facilities, canteen, office block, four storage areas and a gatehouse.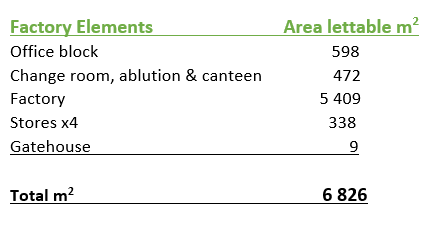 The new tenant will be required to enter into a rental contract agreement with the North West Development Corporation (NWDC).
Message the NWDC
For enquiries, contact Ga-Rankuwa tenant coordinator:
---