Irene Inspirational Art is a South African based small business established in January 2018 in Hopetown, a small town in the Northern Cape Province.
About Irene
As a child, Irene was seldom without my sketchbook and pencil, and yet in adulthood she followed different paths – none of which really satisfied her innate desire for creative expression. In 2015, she started painting. With a paintbrush in hand, her soul came alive and she felt closer than ever to her Creator. She has been painting full time since then.
What started as a passion soon become her business. As she was getting more and more painting orders, she soon realized that she wanted to make products that are suitable for a wider market, by adding different products to her range of paintings. 
By using her paintings as the core of the business, she started printing her paintings on products such as:
Table runners
Scatter cushions
Bath mats
Teatray towls
Napkins
Bible bags
Placemats
Notebooks
Scarves
Make-up bags
Dresses
Irene Inspirational Art provides clients with original, unique and diverse products. Here are some examples.
It is my deepest desire to glorify the Lord through my art. May my art inspire you to truly see how creation testifies to the handiwork of the one, true Artist. May my art testify to joy and beauty in a sometimes dark and discouraging world. I hope my work touches your heart, brings hope and reminds you that nothing is impossible for God.
Irene Inspirational Art provides clients with original, unique and diverse products.
If you want to see the detailed product range, you can view it on the Irene Inspirational Art website https://ireneart.co.za/ or Facebook page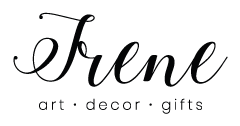 ---
All products in the Irene Inspirational Art Range, are products of images of the original oil paintings of the oil painting artist, Irene Mynhardt.