"While buyers across the board are drawn to these accessibly priced areas, they definitely favour the younger, first-time buyer and those scaling down," says Justin Kreusch, Pam Golding Properties principal agent in Port Elizabeth.
"The buyer profile especially in Fairview, Salisbury Park and Pinelands is 49 and under, with ownership of less than five years and comprising mainly locals and a mix of buy-to-let investors. Offering excellent value for money, most residential properties are townhouse-type homes, with two and three bedrooms plus two bathrooms and a garage or two. In Pinelands, almost half (41%) of buyers from November 2017 to October 2018 were under 35 years of age, which is not surprising given that the bulk of the stock in this new suburb is affordable sectional title property.
"In these three suburbs you can pick up an affordably-priced home between R750 000 and R1.1 million. In Richmond Hill, close to Central and above the old CBD, apartments can be had from about R350 000 to R600 000, while in Parsons Vlei, situated towards the western suburbs on the urban edge, you can pay from just R650 000 for entry level homes up to R1.4 million."
Kreusch says the modern buyer also wants something different – but essentially simplistic, low maintenance living. Pinelands and Salisbury Park in particular have given rise to duets and sectional title living where the modern buyer wants to enjoy a lock-up-and-go lifestyle with less in the way of garden and maintenance in general.
Salisbury Park is a small suburb comprising just 188 homes, of which 63.3% are sectional title, while Fairview and Parsons Vlei vary from more well-established areas in that you see different types of homes popping up next to each other.
And then there is trendy Richmond Hill – a vibrant suburb with many restaurants and unique little shops as well as architecturally historic buildings and character homes, with some old residential homes being converted for business use. Over the past decade, activity in Richmond Hill's residential property market has remained relatively buoyant with no sign of a slowdown as this older suburb has morphed into a hip and happening area. It has been the subject of urban renewal over the last five years, attracting professionals and other home buyers, and so bargains are hard to come by.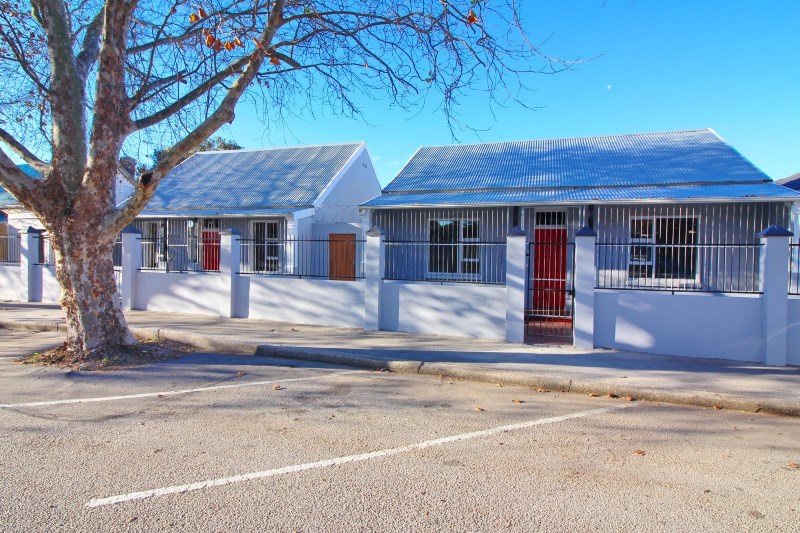 Says Kreusch: "Developers have seen a gap in the market as home buyers can't seem to get enough of suburbs such as these. Positively, centrally positioned Fairview, and also Parsons Vlei have experienced a great deal of building activity in recent years, with the latter also seeing high activity in vacant land sales. Although Pinelands is now almost completely built-up, it is still pretty much a brand new suburb, while in Salisbury Park, which comprises a small cluster of homes between Mount Pleasant and Walmer Heights, the housing market is also enjoying lots of activity."
Pinelands, which lies between Lorraine, Fairview and Overbaakens, was originally a large tract of vacant land which stood dormant for a number of years and comprised mainly small 600 m stands. As developers were not able to subdivide the stands, this prompted a trend of sectionalising stands to enable them to build two units per erf. In essence, each erf is a sectional title development consisting of only two units.
Adds Kreusch: "When launched, most units in Pinelands were selling off-plan in the region of R700 000 to R800 000 for three-bedroom, two-bathroom units with one garage, whereas units now sell for R800 000 to R900 000 and some even fetch up to R1-million and just over.
"This trend also largely applies to Salisbury Park and now Fairview, and to a lesser extent, Parsons Vlei. After Pinelands, the same developers moved on to Salisbury Park and finally to Fairview where the same trend of building duets has followed.
"Where Fairview differs is that being restituted land, many owners have chosen to build while others have decided to sell and pocket the cash. The result is we are seeing small 60sqm homes being built next to 300 sqm houses, so the suburb is a mix. A few years ago you couldn't give away stands, which then sold for R150 000 or less. It is now difficult to find a stand for less than R220 000 and over the past 12 months, 108 sales were concluded with an average price of R267 000. Regarding houses, the average price a few years ago was less than R600 000. Now most properties are being marketed and sold from R800 000 and it is commonplace to see sales in excess of R1-million."
Previously, there wasn't a single sectional title property in either Salisbury Park or Fairview, and now these comprise the bulk of the sales – 73 sectional title versus 19 freehold sales in Fairview over the past 12 months and 41 sectional title sales of developed properties with zero freehold developed properties in Salisbury Park.
Generally, adds Kreusch, Port Elizabeth's housing market, including that for vacant land sales, remains relatively buoyant. Prices for both freehold and sectional title homes have increased steadily over the past decade and continue to strengthen modestly in 2018. The median price of freehold properties breached the R1-million mark for the first time, at R1.05-million.
As one of South Africa's four main economic hubs, but also offering affordable house prices and a coastal lifestyle, Port Elizabeth is particularly appealing to young professionals and first-time buyers. This is illustrated by the fact that 37% of recent buyers – the largest cohort – were young adults.
Recent media reports have highlighted Port Elizabeth as a potential location for a new Disney World along the lines of the city of Wakanda featured in Disney and Marvel's Black Panther movie, which would be further positive news for the city. Meanwhile, a 27-storey, glass Tower of Light, inspired by and honouring Nelson Mandela's years in prison, is also planned for the city and anticipated to be a major tourist attraction.
For further information contact Pam Golding Properties Port Elizabeth:
Call 041 373 9955 or email portelizabeth@pamgolding.co.za or go to https://www.pamgolding.co.za/property-news/2018/12/7/up-and-coming-suburbs-of-pe-tick-all-the-boxes