Highveld Industrial Park
Following the closure of Evraz Highveld Steel and Vanadium Limited and the retrenchment of 1,700 employees in February 2016, Highveld required a creative approach to save it from being demolished and sold as scrap. Highveld Industrial Park, as it is now known, was developed from the erstwhile steelworks and has been regenerated as a multi-purpose site for industry and commerce and is today home to a diverse group of enterprises, including transport, manufacturing and engineering companies.
Highveld Industrial Park started with only four tenants in 2016 and has gone from strength to strength. In August 2019, it reached the 50-tenant mark, which was a proud moment for the Industrial Park, given the position it was in less than four years ago. Highveld Industrial Park's tenants currently employ over 1,000 people and boasts a wide variety of companies from various industries, including a dragline bucket refurbishment company and rail siding operators which transport coal and ore from one of the largest private sidings owned by Highveld, to Richards Bay and Maputo.
NOVO Energy recently launched a R130-million gas compression facility at the Industrial Park, which is the only one of its kind in Mpumalanga. Highveld Industrial Park is also extremely proud of its ongoing and consistent support of SMMEs. By offering preferential rates to developing enterprises it has assisted in shaping successful companies, ranging from recycling to fence installations.
The park has a number of key assets that form the basis of its unique rental proposition that allows it to provide a holistic rental solution to its clients; these range from high-end administration offices and conference rooms to heavy industrial workshops that contain overhead cranes with capacities of up to 250 tons.
Sasol Gas supplies piped methane-rich gas through its distribution network directly to the Park, Air Liquide and Afrox operate their gas plants in the Industrial Park, which makes the setting for an industrial park even more advantageous. The Park receives a direct supply of water from the local municipal dam and undertakes its own purification on-site. The Eskom grid supplies the Park directly with 350MVA power, which allows the Park to function independently of the local municipality, thus not burdening its infrastructure but still supporting industry within the municipal boundaries.
Structural Mill
Highveld Structural Mill is currently the jewel in the crown of Highveld Industrial Park. It is Africa's only producer of heavy structural steel, as well as railway lines.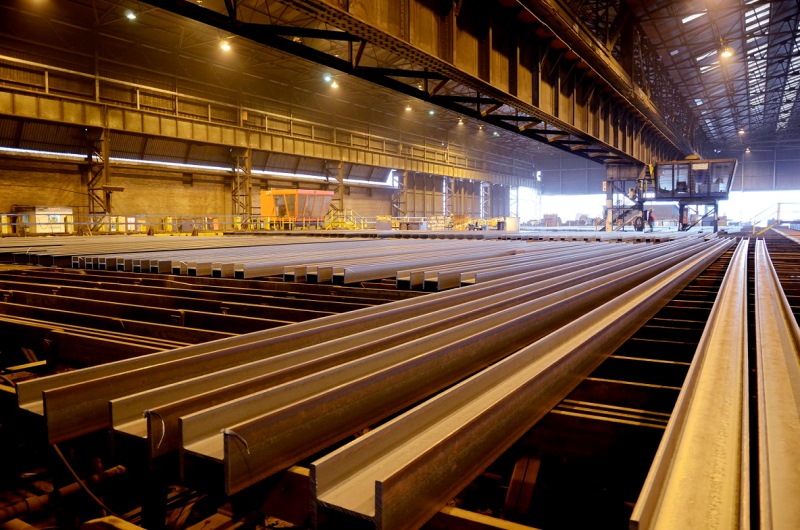 The mill was officially relaunched in June 2017 after ArcelorMittal South Africa entered into a contract to supply blooms and slabs for the mill to roll into heavy structural steel. The contract was for a period of two years, with an option for ArcelorMittal to acquire the Structural Mill at the end of the period.
On 31 July 2019, ArcelorMittal announced its intention to purchase the mill and a sale of business agreement was duly entered into, subject to certain conditions being met. This is a milestone, not only for Highveld Industrial Park, but for industry in South Africa, as it ensures that the country maintains its strategic steel manufacturing capability and supports jobs, while enabling export opportunities.