With bustling lanes filled with boutique shops, galleries and art performances, Durban's R40-million Rivertown Precinct is finally ready to take flight. The project, initiated by eThekwini Municipality's Catalytic Projects Unit, will bridge the space between the City's iconic Inkosi Albert Luthuli International Convention Centre (ICC) and the beachfront.
An update on the project was presented to business owners, companies and interested parties gathered at a public information session held at the Durban Exhibition Centre on 27 May. Rivertown Precinct Project Manager Themba Masimula announced that a contractor, DC Earthmoving and Plant Hire, had recently been appointed to undertake the infrastructure work on the project that is expected to begin towards the end of June.
"The development is finally ready to proceed. It's been on the cards for a while, but we are very excited to update everyone on the plans. The inner city regeneration is important and Rivertown is one of the projects aimed at stimulating investment and development in the area. All cities in the world want to achieve the same principles when it comes to city planning; that is, to create a space that is walkable, connected and integrated, providing a good environment to live and work in," said Masimula. The plans include making the canal that runs along John Milne Street a key feature of the precinct, giving rise to the name Rivertown.
The City's vision is to regenerate the area with a mix between creative and commercial ventures such as private galleries, small theatres, restaurants and other entertainment venues, forging a cultural precinct that would offer local and international tourists a unique Durban and KZN experience. John Milne Street is expected to be paved and closed to traffic, to create a "walkable" space that would host traders in an open market type setting. Three hundred trees are expected to be planted within the precinct.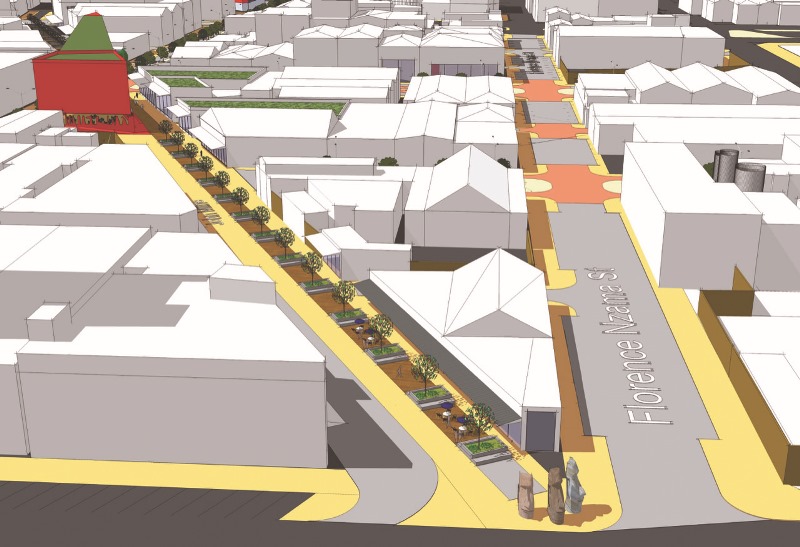 Rivertown Precinct is presently home to a wide range of businesses from traditional retail, warehousing, motor repairs, sales and supplies to lifestyle and creative businesses.
Grishka Naidoo, from the eThekwini Transport Authority showed residents the plans for the transport network, and promised additional parking bays would be created. "We will also be looking at utilising loading bays as parking bays after normal trading hours," he said.
Contact Invest Durban / eThekwini Municipality
Companies interested in taking up opportunities within the Rivertown Precinct development are encouraged to contact Invest Durban to discuss available opportunities.