Destination Limpopo
Limpopo offers a mosaic of exceptional scenic landscape, a fascinating cultural heritage, an abundance of wildlife species and many nature-based tourism opportunities. Limpopo is the land of myths, legends, beautiful scenery and landscape, as well as majestic baobab trees.
The province consists of living cultures, ancient places, nature reserves and national parks, trees, things to do and things to experience but all of them will leave the visitor with a greater insight into what makes the Limpopo the Great North.
Limpopo borders Botswana, Zimbabwe and Mozambique. It is a prime wildlife destination with a host of game and nature reserves. The climate in the Limpopo Province is quite hot since the area is bisected by the Tropic of Capricorn. Visitors will find that they can enjoy long sunny days and dry weather on most days.
There is spectacular game viewing and birding in the province, as well as a mix of African cultures, intriguing folklore and legend and prehistoric treasures. It is home to the Mapungubwe World Heritage Site, as well as Modjadji, the fabled Rain Queen, and the age-old relics of the Makapansgat Valley. It is here that the Venda artists live and thrive, and where places like Lake Fundudzi and the Vondo Forest are considered to be sacred.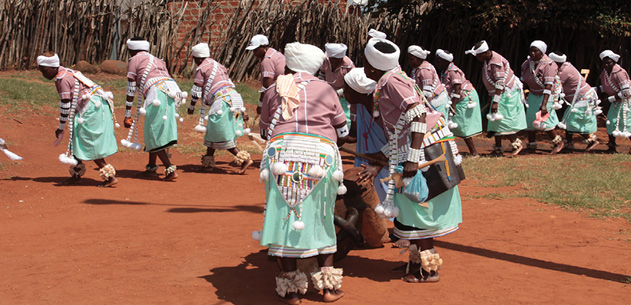 The birding at Nylsvley RAMSAR Wetland is a magnet for nature-lovers and many golf enthusiasts have the extreme 19th hole at Legend Golf and Safari Resort on their bucket list. The province is endowed with bountiful natural resources, including 54 provincial reserves and many private game reserves.
The city of Polokwane is at the heart of the province – a growing urban hub with its sights set on the future, yet with a heart and soul steeped in traditional values. Limpopo is a fascinating province and conference delegates or visitors will enjoy the wild beauty of the area combined with incredible cultural insights and numerous adventure attractions that will keep them coming back for more.

Limpopo Tourism Agency is charged with the responsibility of marketing the province as the leading tourism destination in Southern Africa with "More to Enjoy".
---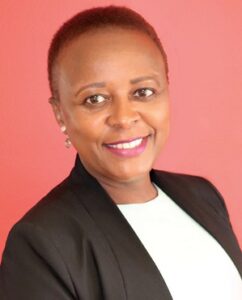 Nomasonto Ndlovu has wide experience in brand marketing, communications and events in the private and public sector. She worked as Strategic Executive Director for the City of Tshwane before taking senior marketing positions in fields as varied as banking (Standard Bank) and fast-moving consumer goods (Unilever in South Africa and Kenya).
In 2005 she joined KwaZulu-Natal's tourism board and then worked as the global manager of business tourism at South African Tourism.
What is the mandate of the Limpopo Tourism Agency?
The core mandate is destination marketing, which includes increasing tourist arrivals, with an emphasis on domestic tourism. We provide strategic market intelligence and tourism information as well as market access support to tourism entrepreneurs.
We focus on our seven strategic experience clusters, namely mega conservation, golf and game, special interest, family and recreation, hunting and safari, business as well as culture and heritage.
How are the agency's goals aligned with the Limpopo Development Plan?
The Limpopo Development Plan has identified tourism as one of the key pillars of the province's economic growth. Through our marketing initiatives, we want to create much-needed jobs.
Do you have particular priorities for the year ahead?
We are focussing on domestic and SADC markets. We want to gain a better understanding of the travellers visiting friends and family, as we have the lion's share of this market. We want to convert them into holiday-makers that contribute to increased spend in the hospitality sector through inspiring and affordable packages.
We have specific initiatives that aim to raise brand awareness and destination profile in SADC markets. We will build on our recently launched Tour de Limpopo cycle race, which is aimed at showcasing the areas of Makgoebaskloof, Modjadjiskloof and Tzaneen in the Mopani region. We want to educate tour operators in other provinces of our product offerings and experiences.
Are you planning to focus on a type of tourism?
One of the differentiating factors about Limpopo is our people and diversity of our cultures – only in Limpopo will you encounter the Tshivenda, Sepedi and Xitsonga cultures. The other niche is business events (MICE). Limpopo has unique venues nestled in the bush, with varied capacity.
How important are the Mapungubwe and Marula festivals?
These two events remain very strategic for LTA. We are committed to assisting in building these properties into household events that attract not only locals, but national and SADC visitors.
See the original interview in Limpopo Business 2018/19
Annual events in Limpopo
Limpopo Marula Festival, Phalaborwa (February)
Polokwane Show and Music Festival (March)
Kiwifruit Festival, Magoebaskloof (April)
Zion Christian Church gathering, Moria (Easter)
Thabazimbi Tourism & Game Expo. Potato Festival, Vivo (May)
Ellisras Bushveld Festival. Polokwane Arts Festival (June)
Musina Show (July)
Oppikoppi, music festival, Northam. Trout Festival, Haenertsburg (August)
Magoebaskloof Spring Festival (September)
Biltong Festival, Mokopane (October)
Mapungubwe Arts and Cultural Festival, Polokwane (December)