FoodNext.Africa is built around an agenda of critical debate with key personalities and businesses providing insights into how to embrace distribution, scaling up of new projects and meeting the rapidly changing needs of consumers. Themes for the conference include investment, farming disruption, the future of food, disruptive distribution models, personalised nutrition, trends in retailing, innovative packaging and technology.
"The FoodNext.Africa product spawned from our food and beverage exhibition Africa's Big 7 which ran in June this year. We identified a need for a platform where food startups and innovators can meet investors and partners in a forum of collaboration and networking. FoodNext.Africa is this very platform and ideal for our industry at this time of accelerated expansion and change," said Brad Hook, Divisional Director of dmg events.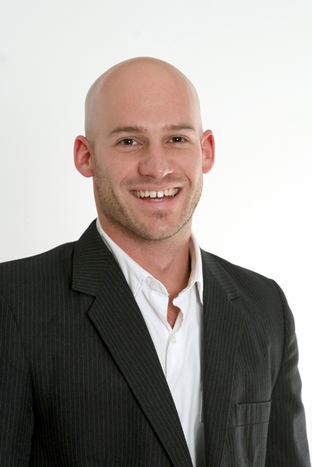 FoodNext.Africa provides delegates with expert speakers including Ailyssa Pretorius, General manager of Uber Eats SA; Dr. Yael Joffe, Chief Scientific Officer of 3X4 Analytics; Manuel Koser, Co-Founder & MD of Slivertree Internet holdings; Michelle Adelman, Founder of Accite; Dr. Dirk Troskie, Director of business planning and strategy of Western Cape Department of Agriculture; Xolile Mbathe, Research, Nutrition & Technology Director of Kellogg's SA and Bruce Cohen, Founder of Absolute Organix.
One session attracting a lot of interest is the "Food on the move" panel discussion focusing on how 'dark kitchens' are changing the rules of engagement and what it means for business. The session goes into detail about how the F&B industry is undergoing a massive shift with consumers testing non-traditional business models, changing product preferences, demanding high quality, more safe and sustainable food, and how the business model is adapting.
The conference also provides startups the chance to pitch their business in between specific sessions providing the necessary exposure to the investors and partners in the forum.
Join your industry from 27-28 September at CTICC, Cape Town for 2 days of networking, learn from 40 top leading minds, take part in 10 in-depth discussions, hear from 8 startups and join in on the investment briefing breakfast.
Visit www.foodnextlive.com for more information and to book your seat.

dmg events is an organiser of face-to-face events and a publisher of trade magazines for the international Construction, Energy, Coatings, Transport, Hospitality & Design industries.
Interested in learning how you can get involved? Contact dmg events