This is according to Mark Paper, Chief Operating Officer at Business Partners International (BUSINESS/PARTNERS), who says that Africa has for long been regarded as a region with untapped economic opportunity. "The African Development Bank reports* that the economic growth in Africa is set to accelerate to 4.1% over the course of 2018 and 2019, which can potentially yield benefits for SMEs."
Paper points out that entrepreneurs should however firstly consider that each of Africa's 54 countries represents a unique market with differing challenges and intricacies for doing business. "The various economies, laws, languages and cultures need to be thoroughly assessed as part of the entrepreneur's expansion plan, which should be structured around the target region's strengths, weaknesses, potential opportunities and threats."
He says that once the enterprise is ready to start operations in a specific region, the entrepreneur needs to ensure that the regulatory requirements of the region are adhered to. "It is crucial to conduct due diligence and understand all relevant regulations. Most of the companies that make mistakes during this phase find themselves facing massive fines or potentially devastating legal action further down the line."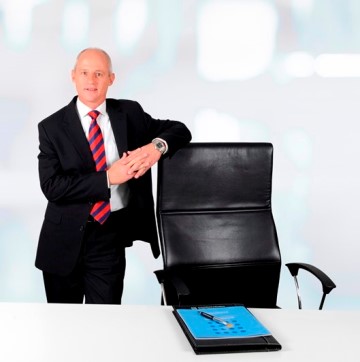 According to Paper, the information that should be at the entrepreneur's fingertips include the required permits, business and property registration processes, credit requirements, tax legislation, labour market regulations, and local content requirements.
He adds that the entrepreneur should also know which laws are in place to protect foreign investors. "Developing robust contracts and using local attorneys to ensure that contracts can be enforced under local laws is therefore imperative."
Next, Paper says that it is essential to have a strong local presence, knowledge of the local market, and an understanding of customer expectations. "Employing workers from the region can potentially be one of the best ways to support the company's operations. It will not only benefit the business and its reputation, but the local economy too."
He notes that finding the right employees, creating cohesive teams and implementing skills training within the organisation relies heavily on understanding the culture of the region, and being able to effectively work around the potential language barriers. "It could help to consult local human resources firms and hiring agencies with strong track records in the region."
Another point for entrepreneurs to consider, is whether the country has reliable electricity supply, says Paper.
"Electricity supply continues to be a challenge in various countries, and there are many regions that only receive electricity from their national power grids for a few hours per day. Where necessary, the entrepreneur will need to budget for the installation of generators, or even consider signing contracts with mobile fast-track power suppliers who can operate and maintain their own generators on the business's property."
While entrepreneurs need to consider a number of aspects when expanding across borders, he adds that the rewards for getting it correct are significant, and that the perceived challenges should not deter entrepreneurs from taking the leap, rather serving as a reminder of the amount of research that should be conducted beforehand."
"Africa is open for business. All it takes is enough drive, passion and perseverance to tap into its growing markets," Paper concludes.
Sources:
* African Economic Outlook 2018 (African Development Bank)
About Business Partners Limited (BUSINESS/PARTNERS):
Business Partners Limited (BUSINESS/PARTNERS) is a specialist risk finance company for formal small and medium enterprises (SMEs) in South Africa, and selected African countries. The company actively supports entrepreneurial growth by providing financing, specialist sectoral knowledge and added-value services for viable small and medium businesses.