Acknowledging the innovation, grit and determination shown by all to build a better South Africa
While the South African economy is subdued, there are many small and medium (SME) businesses working tirelessly to succeed, grow and positively impact the struggling business landscape. In an effort to motivate and grow the SME sector, the National Small Business Chamber (NSBC), in association with World Famous Events, has today announced South Africa's 2018 small business and entrepreneur champions.
With eight main categories, the awards, now in its tenth year, serve to not only acknowledge the respective businesses, but to also assist them to prosper even more. Mike Anderson, Founder and CEO of the NSBC says that the entrants this year proved that there are business opportunities within different sectors: "You just need to have an idea and the passion to make it a reality. All our winners today are fantastic examples of people who spotted an opportunity, believed in their skills and made it into a viable business."
He says that self-belief, above all else is the one attribute that sets winners apart. The NSBC is fortunate enough to work with over 127 000 SMEs and through its engagements has pinpointed what it takes to keep the business doors open.
This year's awards are sponsored by Fedex, ABSA, Telkom and Microsoft. All these brands are invested in the support and growth of SMEs, with each sponsor showing unwavering commitment to the growth and success of these important small businesses.
The 2018 National Small Business Champion and National Community Award went to Hot 91.9 FM. This station has been Joburg's award-winning community station for the past 3 consecutive years. Hot 91.9 FM with its 'Old Skool and R&B' vibe was founded in November 2014 by managing director, Lloyd Madurai, who is also the youngest member to ever be inducted into the South African Radio Hall of Fame. As an NPC, Hot 91.9 FM's vision is all about shared value within the community it serves, including advertisers and media partnerships.
Taking the 2018 National Entrepreneur Champion award was Paul Kent from Sureswipe. In 2008, Sureswipe, one of South Africa's first payment service providers made a commitment to make a difference to independent retailers. This sector has a history of being under-serviced and overcharged by large financial institutions. They spotted this gap and a passionate team has worked hard and smart to honour their commitment. Today, they employ approximately 150 people across South Africa that work tirelessly to add value to their 9,000 plus clients.
Acknowledging the strength and potential of a growing business, the 2018 National Rising Star Champion is Nolitha Nkosi-Tshabalala from Nolitha TS. This company was started out of her passion for driving big vehicles. She is driven by the desire to do more, grow bigger, excel in whatever she does and make a big impact. Trucks were a natural for her as she has been driving busses from the age of 19. Their sheer size and the immense power they have on the road inspired her to thrive in this male-dominated industry. Her company is 100% self-funded. Getting contracts and working capital proved to be one of her biggest challenges, but with an open mind to keep learning and desire to make an impact, she continues to inspire other woman to penetrate this industry.
The sought-after 2018 National Woman in Business Champion is Dr. Sibongiseni Thotsejane who is a CIO, co-founder and big data analytics expert at the multi award-winning company, FlavaLite Innovations. She is among the Winners of 2017 South Africa's 50 Inspirational Women in Technology and Innovation, chosen by Inspiring Fifty Campaign, Kingdom of Netherlands and #CoCreateSA.nl.
The 2018 National Innovation Award was awarded to Xero South Africa. This company who is committed to championing South Africa's small business community. Starting out as an entrepreneur himself, Colin Timmis was aware of the challenges and pressures that start-ups face. Xero provides accountants and small business owners with beautiful, easy-to-use online accounting software. By reinventing the accountancy wheel, they are enabling accountants and bookkeepers to help small businesses to grow, succeed, and create jobs.
The 2018 National Tourism Award went to 3@Marion Guesthouse represented by Susan Marais. She is passionate about sharing knowledge and creating jobs. She does this through training at various hotel schools and through her own training company.
A new inspirational award and worthy winner of the 2018 Never Surendar Award is MSI Exclusive Shoe Shine and Services. Anda Henderson Mthulu is a highly motivated and inspired individual who has a burning desire to make a success of his life. He grew up in Khayelitsha and started working from the age of 10. This made him determined to ensure that he uplifts himself and his family out of poverty.
Full list of winners are as follow:
2018 National Small Business Champion: Lloyd Madurai from Hot 91.9 FM
2018 National Entrepreneur Champion: Paul Kent from Sureswipe
2018 National Rising Star Champion: Nolitha Nkosi-Tshabalala from Nolitha TS
2018 National Women in Business Champion: Dr Sibongiseni Thotsejane from Flavalite Innovations
2018 National Community Award: Hot 91.9 FM
2018 National Innovation Award: Xero South Africa
2018 National Tourism Award: 3@Marion Guesthouse
2018 Never Surrender Awards: Anda Henderson Mthulu from MSI Exclusive Shoe Shine & Services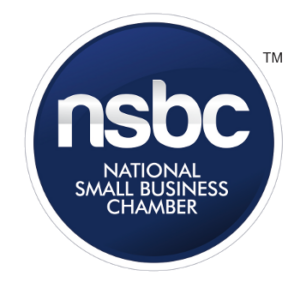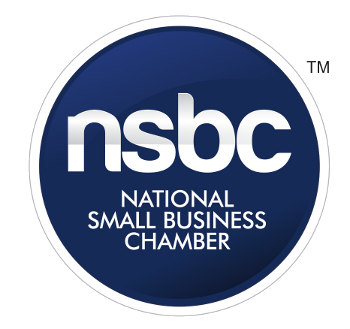 About the NSBC
The National Small Business Chamber (NSBC), established in 2007, is a non-profit membership organisation and the driving force fueling small business growth. The real purpose behind the organisation is fostering the sustainability and growth of the SME sector, driving job creation, alleviating unemployment and nurturing the country's entrepreneurial spirit. The NSBC has a current base of over 127 000 SMEs and 50 big brands as National Partners. The NSBC has also become the largest organisation of its kind in Africa and one of the fastest growing organisations of its kind in the world.