About dmg events
dmg events is a leading organiser of face-to-face events and a publisher of trade magazines.
We aim to keep businesses informed and connect them with relevant communities to create vibrant marketplaces and to accelerate their business across multiple platforms. dmg events organises more than 80 events across 25 countries, attracting over 350,000 attendees and delegates every year. The company's portfolio of products includes many industry leading events such as the Big 5 construction shows and the ADIPEC and GASTECH energy events.
Founded in 1989, the company is headquartered in Dubai, UAE, and is a wholly-owned subsidiary of the Daily Mail and General Trust plc (DMGT, www.dmgt.co.uk), one of the largest media companies in the United Kingdom.
About DMGT
Daily Mail and General Trust plc (DMGT) an international portfolio of information, media and events businesses listed on the London Stock Exchange.
DMGT manages a diverse, multinational portfolio of companies, with total revenues of around £1.5bn, that provide businesses and consumers with compelling information, analysis, insight, events, news and entertainment.
DMGT is also a founding investor and the largest shareholder of Euromoney Institutional Investor PLC and ZPG PLC.
Website: https://www.dmgevents.com/
Related to dmg events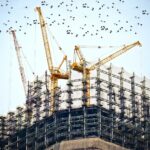 The Big 5 Construct Southern Africa allows the industry to come together under one roof, 7 - 9 June 2022 in Johannesburg. Registration for the event is currently open.
SAITEX, Africa's largest and most-established multi-sectoral trade show is taking place between 19 and 21 June 2022 at the Gallagher Convention Centre in Johannesburg.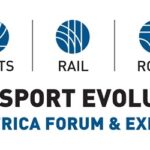 Access the entire African Transport Infrastructure value chain under 1 roof at Transport Evolution Africa Forum & Expo 2022, 28 – 29 September 2022 at Inkosi Albert Luthuli ICC Complex (Durban ICC), South Africa.