Since 2004, Africa Biomass Company has been at the forefront of the development of biomass processing such as wood chips, biofuels and more in Southern Africa.
Under the mentorship of Johan du Preez, the co-owner of Môreson Grondverskuiwers, known for service excellence in the agricultural industry since 1924, we established ourselves as market leaders of recycling agricultural wood waste over the past 10 years.
Africa Biomass Company offers a viable, cost-effective solution for our customers to recycle this unwanted woody biomass into usable forms.
Towards the end of 2008, the need and demand for the chipping of orchards increased to such an extent that the strategy of hand-fed chippers was switched to that of horizontal grinders, fed by a mechanical loader.
In collaboration with Môreson Grondverskuiwers, we now offer a full range of services.

Related to Africa Biomass Company (ABC)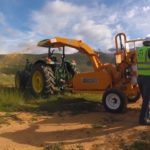 This opportunity is valid only in the Western & Eastern Cape, ends 30/11/2019 or while stocks last.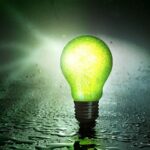 Huge potential exists in Africa to create biomass-to-energy projects, as a more sustainable alternative to coal power plants.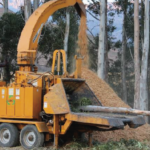 Africa Biomass Company offers a whole range of Bandit wood chippers and is fully equipped and stocked to service and repair any Bandit machine anywhere in South Africa.