The Northern Cape produces some of the highest-quality agricultural products in South Africa.
The establishment of fruit and vegetable processing operations would add value to the province's agricultural products. There are opportunities for the production and processing of a wide variety of products.
Growth in agriculture-related industries would also create a market for related businesses such as fibre sack and cardboard carton manufacturing.
Institutional arrangements / stakeholders
Joint Ventures and partnerships with provincial departments, local agricultural businesses, organised agriculture, research institutes and local financial institutions.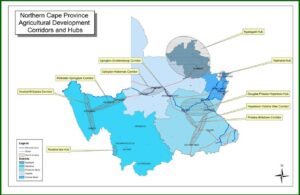 Agro-processing and value addition
Meat processing and export
Groundnuts
Lucerne
Cotton
Fruits and Vegetables
Malt
Trade and investment
Meat: pork, beef, mutton
Game breeding and venison
Wine
Table grapes and several other fruits and vegetables
Nuts – Pecan nuts,
Dried Fruits, citrus
Olives – Olive Oil
Dates
Lucerne
Agriculture value chain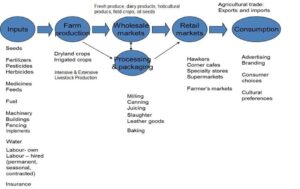 Programmes within Agriculture
Livestock production and development programme:

Beef production
Commercialization of goats
Sheep production
Poultry production
Pig production

Aquaculture and Mariculture
Orange River Smallholder Farmer Settlement and Development Programme (ORSFSDP)
Vaalharts revitalization programme
Oranje – riet development programme
Game breeding and hunting
Heineken Cape Malting House: Production and Processing Plant
Implementation of the Provincial mega Agri-Parks
Contact the Northern Cape Department of Economic Development and Tourism for more information about any of the above opportunities.