OceanHub Africa recently concluded its 2023 in-person Bootcamp from 9 to 13 October as part of its 8-month Acceleration Program.
The Bootcamp was held at the OceanHub Africa office, where the current program's six innovative startups from six different countries out of the eight participants were welcomed to Cape Town. The week-long, intensive training aims to accelerate their journey toward investor readiness and sustainable business growth.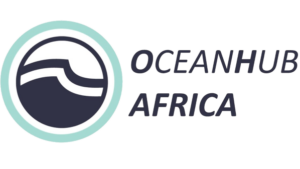 The OceanHub Africa Acceleration Program is an intensive eight-month initiative designed to provide comprehensive support to startups in the blue economy sector. It focuses on personal-, product-, and business development while preparing them for investment opportunities.
The workshops and sessions covered at the Bootcamp included expertise around Customer Discovery, Building an Impact Enterprise and more. These sessions covered were led by experts from EY, OceanHub Africa, Elevate Africa, and alumni from previous acceleration program cohorts.
The highlight of this year's Bootcamp was the opportunity for Cohort 4 to learn directly from successful alumni from earlier cohorts.
These inspiring alumni, including those behind ventures like Thinkbikes, Sharksafe Barrier and Captain Fanplastic, shared their journeys, challenges, and insights into building impactful blue businesses.
On the final day of the Bootcamp, participating startups showcased their innovations and pitched for potential investments in front of a mock-investment panel. This was a conclusion of their hard work and a testament to their dedication to making a difference in the blue economy.

The startups that participated in the OceanHub Africa Bootcamp included:
OceanHub Africa's Acceleration Program is on a mission to support and nurture environmentally conscious, profit-driven businesses that aim to combat global warming, overexploitation, and pollution of the ocean.
By connecting these startups with a network of highly qualified stakeholders and facilitators, the program provides them with sustainable pathways towards stable profits and scalable growth opportunities throughout Africa.
For more information about OceanHub Africa and its programs, please visit www.oceanhub.africa
---