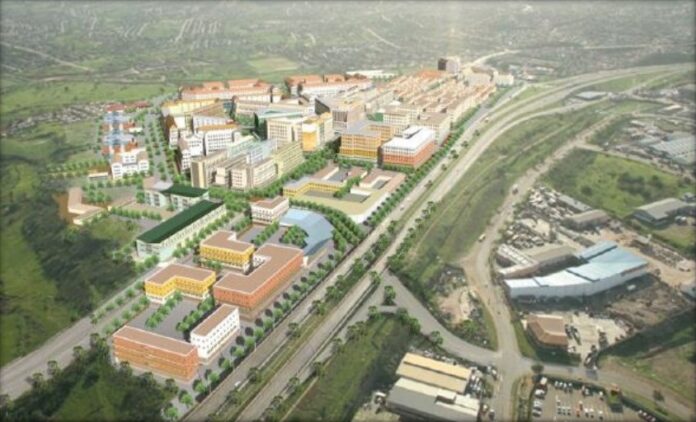 The Integrated Rapid Public Transport Network (IRPTN) – C3 Corridor
Project description
The project involves the construction and widening of road lanes, access bridges, IRPTN stations.
Densification of land uses along the corridor in the form of commercial uses, residential and related social facilities.
The consolidation of land parcels along the corridor is being undertaken as part of a land use strategy (note: Land Use Strategy has been completed).
The Land Use Strategy includes seven stations which are; Moodie Street, Pinetown Civic Centre, Beviss Road, Henwood, Regent, Wyebank and Westrich.
In these areas, land has been identified for high rise mixed-use buildings which can be used for retail, offices, residential as well as public space creation such as parks and outdoor libraries with Wi-Fi access.
There are also investment opportunities which include state owned land, business centers and hubs, and skills development.
Contact Invest Durban to find out about available investment opportunities.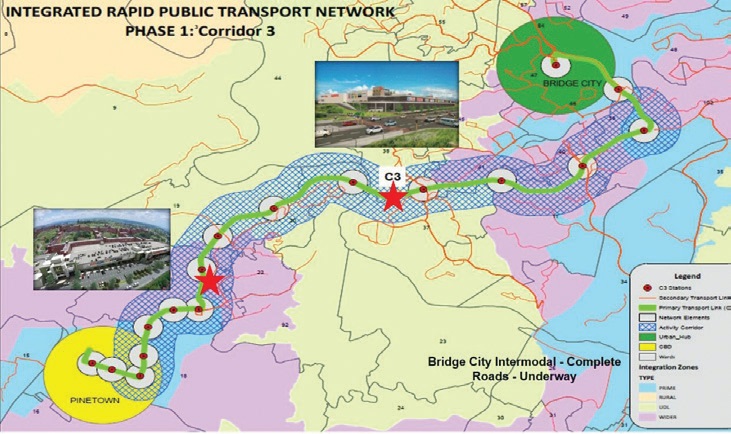 Project status
Land Use Strategy completed.
Land Use Strategy Implementation:
Tip Top Spar upgrades underway – investment value: R100-million. Construction started.
BMW Supertech underway – investment value: R125-million. Construction started.
4/10 School Road underway – plans approved on site. Investment value: R25-million – Phase 1; R52.5-million – Phase 2.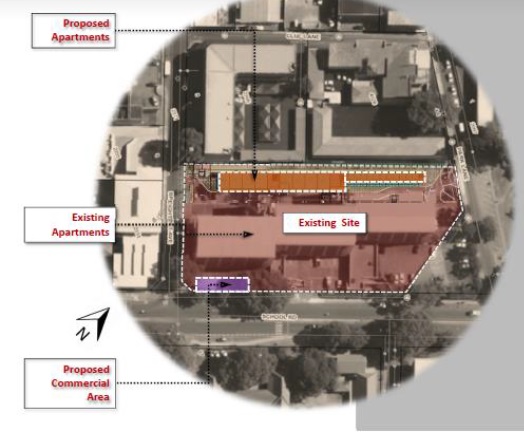 Socio-economic benefits
Investment Value: R3.8-million (Planning Project) + R3.77-billion (Road Construction)
Construction Jobs: 17 335
Permanent Jobs: 1 659
Other: Integrator, connector of the City
Contact / enquire
For the most current update on opportunities, project progress, outstanding actions and investment requirements, contact Invest Durban.