Company profile: Asili Zuri
Tchalla Solutions (trading as Asili Zuri) is an innovative company that produces an innovative range of organic, modern haircare products developed using indigenous Southern African essential oils. Their flagship range is Asili Zuri, a high-end hair care range designed to revolutionise and simplify the way that women of all colours care for their hair.
Overview
The company began research and development over 15 years ago from their base in Kimberley in the Northern Cape.
Their first range, Asili Zuri, was developed to cater for male and female clients of all ethnic backgrounds and skin colours. Their research and development included a strong focus on the unique requirements of the ethnic men and women of the region.
Currently, their core market is Kimberley and the wider Northern Cape region, but they have created a national footprint which they are looking to expand to through social media marketing.
The company's vision is to be the leading brand in African-produced luxury hair and beauty products with a powerful national presence and a reputation for excellence.
Main markets
The Asili Zuri range targets men and women aged 15 and above in the 7-10 LSM category of all ethnic backgrounds. Their clients are typically consumers in urban areas.
The major sector of their consumer base are modern, discerning, trend-conscious and affluent women looking for a high-end, organic hair care product.
Market potential
There is substantial growth potential in the South African and African hair care industry, according to Euromonitor's June 2014 report:
Growth of the LSM 7-10 group between 2001 to 2011: from 6- to 12-million (approx. 60%)
Change in racial profile of LSM 7-10 from 2001 to 2011: 149% increase in black people
Estimated spending on haircare products in South Africa, Nigeria & Cameroon in 2013: $1bn
Estimated size of South African ethnic hair market: R4.5bn (65% on Dry hair products)
Estimate growth in the liquid haircare market between 2013 and 2018: 5%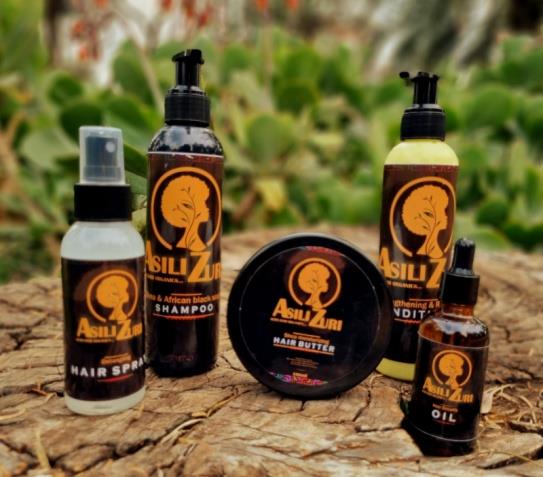 Asili Zuri's range of products varies in price from R95 to R150, which is slightly above the highly saturated mid- to low-end market price range.
Consumers have shown their continued loyalty to beauty products through tough economic climates, and price does not feature high on consumers' buying decisions when it comes to personal grooming. Consumers are willing to spend on good quality beauty products.
The company doesn't offer credit facilities but do offer clients a combo deal discount.
Shampoo, conditioner and hair butter
Asili Zuri's Shea and African Black Soap Moisturizing Shampoo (200ml) is made with shea, coconut, castor, jojoba and other natural oils. It has natural healing properties and can also be used on the skin.
Asili Zuri's Strengthening & Restoring Conditioner (200ml) is a strengthening conditioner that detangles and stores moisture without weighing hair down. Leaves hair shiny and fully rejuvenated.
Asili Zuri's Shea Moisturizing Hair Butter (120g) is great for protecting ends from heat treatment and blowouts. It gives moisture, adds shine and prevents build-up. It is packed with coconut oil and Shea butter.
Hair growth oil and detangling hair spray
Asili Zuri's Hair Growth Oil (50ml) is a powerhouse that grows hair faster, longer, and stronger. Made with all-natural ingredients, it has numerous benefits, and can also be used to detangle hair, to promote the growth of eyelashes, as well as for male beard growth.
Asili Zuri's Detangling Hair Spray (200ml) hydrates hair while leaving it tangle-free. Made with organic Lavender and Rosemary essential oils, this spray leaves the hair moisturized, bouncy, and smelling great!
Growth prospects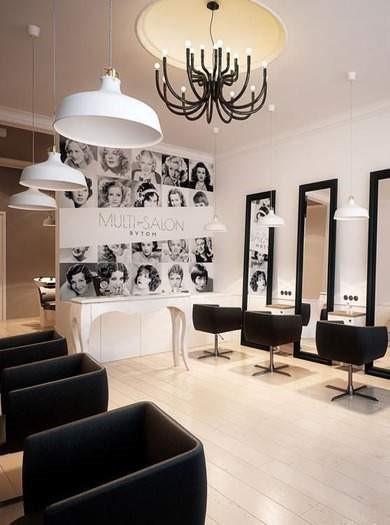 The next phase in the brand's expansion is to open a modern ethnic hair salon to serve clients in a beautiful space, which will also grow brand loyalty. The first of its kind will be situated in Kimberley's CBD area and will exude the brand's modern, elegant taste. With simple yet impactful design elements and clean, functional spaces, the salon will offer a refreshing, professional service that is both affordable and reliable.
Marketing and promotion
Asili Zuri is currently marketed through social media, with plans to extend to print media. The products have been showcased at consumer events in Kimberley. The next phase of their marketing plan will be generating revenue to set up a website for marketing in addition to consumer sales.
Contact Asili Zuri:
To discuss potential trade opportunities, please contact the company here: