Jonathan Oppenheimer and the South African Future Trust announced in September 2023 that the Trust will be broadening its efforts to focus on job creation and SMME development. The Trust, which was established in March 2020 with a R1-billion donation from the Oppenheimer Generations Foundation, was initially set up to champion, support and enable small, medium and micro enterprises through the Covid crisis. Now that the crisis has passed, it intends to redirect its resources towards empowering and enabling SMMEs.
To herald this evolution, it has announced that it will be hosting a two-day summit for up-and-coming entrepreneurs.
The inaugural South African Future Trust Summit, which will be held on 22 and 23 November at the Gallagher Convention Centre, Midrand, will offer a forum for entrepreneurs to unite and work together towards empowerment, innovation and development. From inspiring keynote addresses to practical masterclass sessions, interactive workshops and tailored exhibition spaces, it will provide multiple opportunities for SMMEs to showcase their businesses, learn from a dynamic forum and create platforms for growth. Entrepreneurs will also have the opportunity to network with other business owners, funders and SMME specialists.
During the initial 'hard lockdowns' of the pandemic, the Trust extended direct financial support in the form of interest-free loans, enabling businesses to provide employees with a weekly income for a 15-week relief period and to weather the Covid storm. It will now be expanding its reach to focus on facilitating job creation and accelerating growth in the SMME sector, providing both financial and non-financial assistance.
Jonathan Oppenheimer, Executive Chairman of Oppenheimer Generations, says the realisation of this three-pronged strategy to assist, develop and grow SMMEs is everything that he, his family and the trustees had hoped for.
"At the Foundation, we are committed to building prosperous and sustainable societies – and businesses that are resilient enough to weather any storm," he says. "We do this by investing in businesses, people and the environment and by helping to create catalysts for sustainable growth and development."
The Future Trust Summit will be just such a catalyst, providing exposure to cutting-edge insights from renowned local and international speakers and specialists in the SMME sector. Participants will have the opportunity to learn about the impact of disruptive technologies, identify frictional costs hidden within their businesses and develop valuable skills to help navigate a rapidly changing business landscape.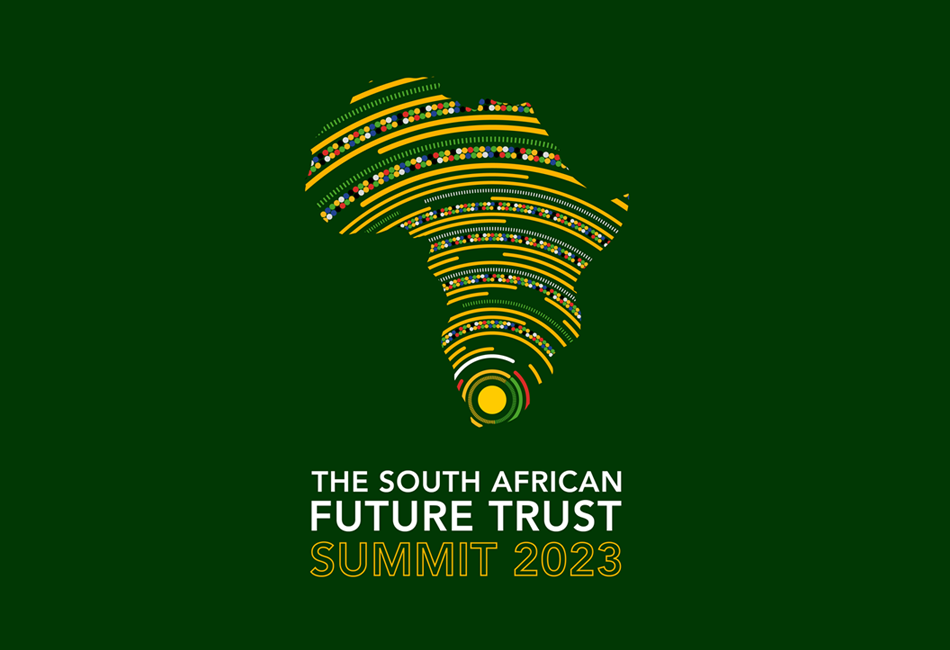 "The experience will be designed to deliver practical, everyday advice," says Oppenheimer. "It will offer practical tools that will leave participants better equipped to build their businesses and make a difference in their communities."
One of the most significant barriers to entry for SMMEs is access to funding. With this in mind, Oppenheimer Generations has piloted an initiative in Khayelitsha, Cape Town to help township property owners obtain their title deeds. This is allowing them to use their properties to secure funding for start-up businesses like backyard rentals, hair and nail salons, spazas and car repair businesses. Of the 1 807 title deed applications received to date, 686 have been successful and a further 1 121 are being processed.
"The title deed programme has unlocked R174-million in value and has been a hugely successful pilot project," says Oppenheimer, "and is now ready to be rolled out nationally. It is a great example of helping SMMEs to grow through innovative solutions that are practical, accessible and, most importantly, value-adding.
He says the aim of the Trust is to create a hyperlocal ecosystem in which government, business and society can converge to facilitate skills sharing, stimulate the economy and promote job creation. The summit marks the beginning of a new stage in fulfilling this vision and entrepreneurs from around the country are invited to be part of the experience.
"By bringing together the best and the brightest in South Africa, we will be delivering a transformative event that will celebrate entrepreneurship in South Africa; entrepreneurship that will bring together visionary leaders, business owners and changemakers to foster a brighter future for our nation."
Bookings for the SA Future Trust Summit are now open and can be made on the Trust's website at https://summit.southafricanfuturetrust.org/. The late-mover ticket price of R4 445 will apply from 20 October to 21 November.
SMMEs that would like to showcase their brands at the summit and connect with a diverse community of entrepreneurs, innovators and industry experts can find out about the partnership tiers available to them at the exhibitor space on the website: https://summit.southafricanfuturetrust.org/exhibit/. Options are available for both start-up and established enterprises.
Find the South African Future Trust:
Website: https://southafricanfuturetrust.org
Facebook: @SAFutureTrust
LinkedIn: South African Future Trust
Twitter: @SAFutureTrust
Instagram: @SAFutureTrust
---