Invest in your future
Attend South Africa's largest savings and investment event.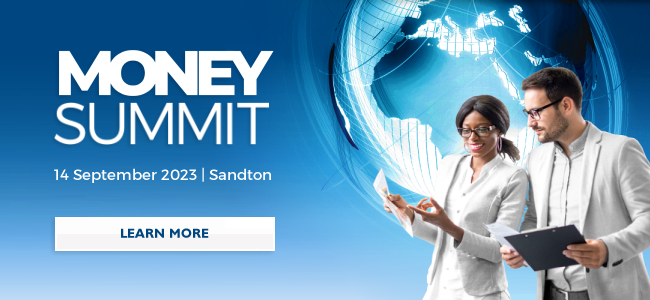 Reasons to attend
Learn from top financial leaders
Find out where to invest in the current environment
Gauge the economic outlook and how it will affect your money
Prepare for global and local risks
Everything you need to know about the JSE and trading
Unpack the property investing landscape
Explore emerging technology and the future of money
Plan your journey to retirement
Get one-one-one financial advice.
Complimentary tickets for our readers
Global Africa Network readers: Get your complimentary ticket by registering at www.moneysummit.co.za using GANguest as your invite code.
Dates and times
14 September 2023 (doors open at 09h00 and close at 20h00).
Venue
Sandton Convention Centre, S26° 06.394' / E028° 03.221'. Click here for a map and directions.
Leaderex
Money Summit is co-located at Leaderex, Africa's largest gathering of executives, professionals and entrepreneurs.