Situated in Harrismith and Tshiame in the Eastern Free State, the Maluti-A-Phofung (MAP) SEZ is strategically located on the N3 national road, halfway between Johannesburg and Durban.
MAP SEZ offers 1 038 hectares of land for industrial development. Since the Durban port is the busiest in the southern hemisphere, it therefore means that the N3 carries the majority of the traffic to different locations in South Africa and neighbouring countries such as Lesotho and Swaziland. Through its cross-docking precinct and its logistics and warehousing sectors, the MAP SEZ presents itself as a solution to lighten the traffic pressure on the N3.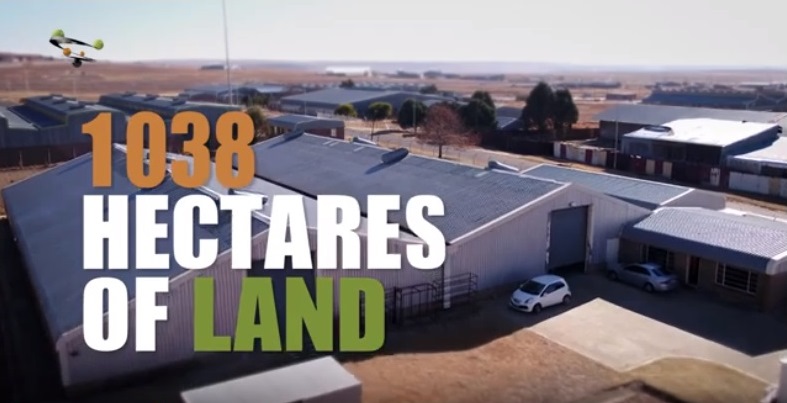 This Special Economic Zone (SEZ) is part of the Free State leg of the massive Durban-Free State-Gauteng logistics and industrial corridor that is intended to strengthen the logistics and transport corridor between South Africa's main industrial hubs to:
Improve access to export and import markets.
Integrate Free State industrial strategy activities into the corridor.
Create job opportunities and grow the economy within the region.
Investor benefits
Benefits that will be derived from locating within MAP SEZ include:
15% corporate tax instead of 28% corporate tax
Building allowance
Employment incentive
Customs controlled area (CCA)
12i Tax allowance
What the MAP SEZ offers
Lots of space – 1038 ha available to prospective investors
Long-term lease periods which provide investors an opportunity to recoup investment on infrastructure
Affordability in the form of concessions offered on rentals
Priority sectors
There are six priority sectors:
Automotive
Agri-processing
Logistics
General processing
ICT
Pharmaceuticals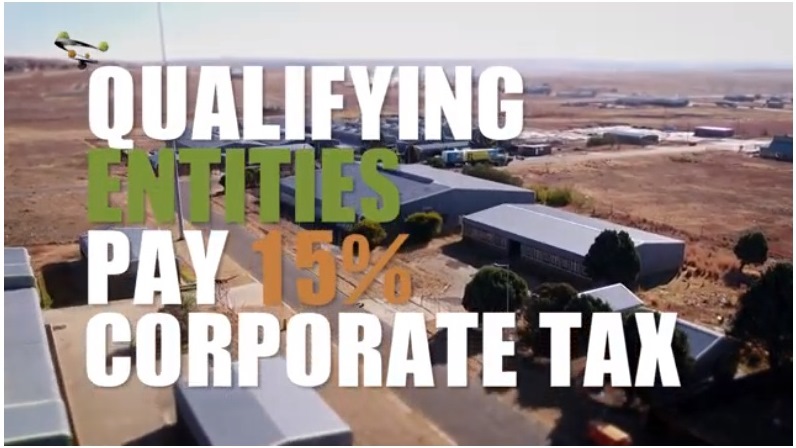 SEZ project pipeline
There are various companies that have signed letters of intent to locate in the MAP SEZ. Some of the sectors targeted for establishment within the MAP SEZ are as follows:
Logistics and distribution
Agro-processing
Food processing
Rail-based container terminal (Transnet Freight Rail)
Starch chemicals
Biogas
MAP SEZ milestones
MAP SEZ was launched on 25 April 2017 to operate as a Special Economic Zone.
Maluti-A-Phofung SEZ was granted an operator permit in 2017 by the Minister of Trade and Industry after cabinet approval.
Perimeter fencing and lighting have been completed.
Bulk infrastructure roll-out is in progress and is 80% complete.
The SEZ has developed a marketing and promotion pipeline which has attracted 24 potential investors with an estimated investment value of R2.6-billion and will create approximately 22 130 permanent and temporary job opportunities in the next 5 to 10 years.
Construction of top structures to commence in June 2019.
Economic development
As part of its mandate, the MAP SEZ is intended to create decent work, transfer of skills and other social economic benefits. In line with this requirement, the MAP SEZ's robust investment-promotion pipeline will allow the entity to create an estimated 22 130 permanent and temporary job opportunities in the Maluti-A-Phofung region over the next 5 to 10 years.
Key MAP SEZ investment pipeline:
Beverage processing plant
One of the MAP SEZ's flagship investors is a 100% black, independently-owned business, which manufactures, imports, distributes and markets some of the world's premuim beverage brands.
This investor will be establishing a beverage processing and bottling plant at the MAP SEZ. The finished products will be sold at retail facilities domestically and internationally.
Agri-park
This agri-park project involves the building of a world-class, integrated food processing park which will include food processing, warehousing, cold storage and manufacturing facilities. The agri-parks project scheme has been created to promote the upskilling of local farmers and to expose local farmers to the commercial market space.
Human hair manufacturer
A Chinese hair company has partnered with South African companies to establish a human hair manufacturing plant. The final product will be sold to retail facilities in the local and international market.
Inland agri-hub facility
This investor intends to develop an inland agri-logistics facility and also to create silos for local farmers. Another leg of this business includes the shipment of grain in and around the Free State Province and the SADC region.
Contact
For more information or to discuss available opportunities, please contact the MAP SEZ:
Kindly use as reference in subject line the words MAP SEZ