The Mayoral Committee Member for Economic Growth, Alderman James Vos, announced this week the activation of an initiative to revitalise Bellville and surrounding areas and optimise the region's investment potential.
The project falls under an umbrella campaign – Better. Bellville. Together. – and will be funded by the City and rolled out by the Greater Tygerberg Partnership (GTP).
The goal of the Better. Bellville. Together. campaign is to bring local businesses and residents together to revitalise the region.
"Better. Bellville. Together. speaks to the value of the City's partnership with the GTP which has a region-based focus and whose programmes are aimed at stimulating investment appeal while managing the aspirations of existing local businesses," said Alderman Vos.
'This initiative has a strong focus on place-making which means it will utilise community assets, infrastructure and services to create safe and clean public spaces towards the larger goal of economic prosperity. Cape Town is seeing an influx of developments and in Bellville, approved building works reached a value of R7,3 billion between 2010 and 2021. Our aim is to expand on such gains,' he said.
The goal of the Better. Bellville. Together. campaign is to bring local businesses and residents together to revitalise the region.
Forthcoming investments into the area include high-tech storage centres for a major shopping chain and the construction of a mixed-use precinct at Parow Centre.
Warren Hewitt, CEO of the GTP said that, under the City's cooperation with the organisation, several project teams have already begun working on the clean-up Bellville project.
"The purpose of the Better. Bellville. Together. campaign is to improve and sustain the area's beautification, cleaner production, eradicate illegal dumping and littering, signage, promoting recycling and educating the public on the best waste management practices," he said.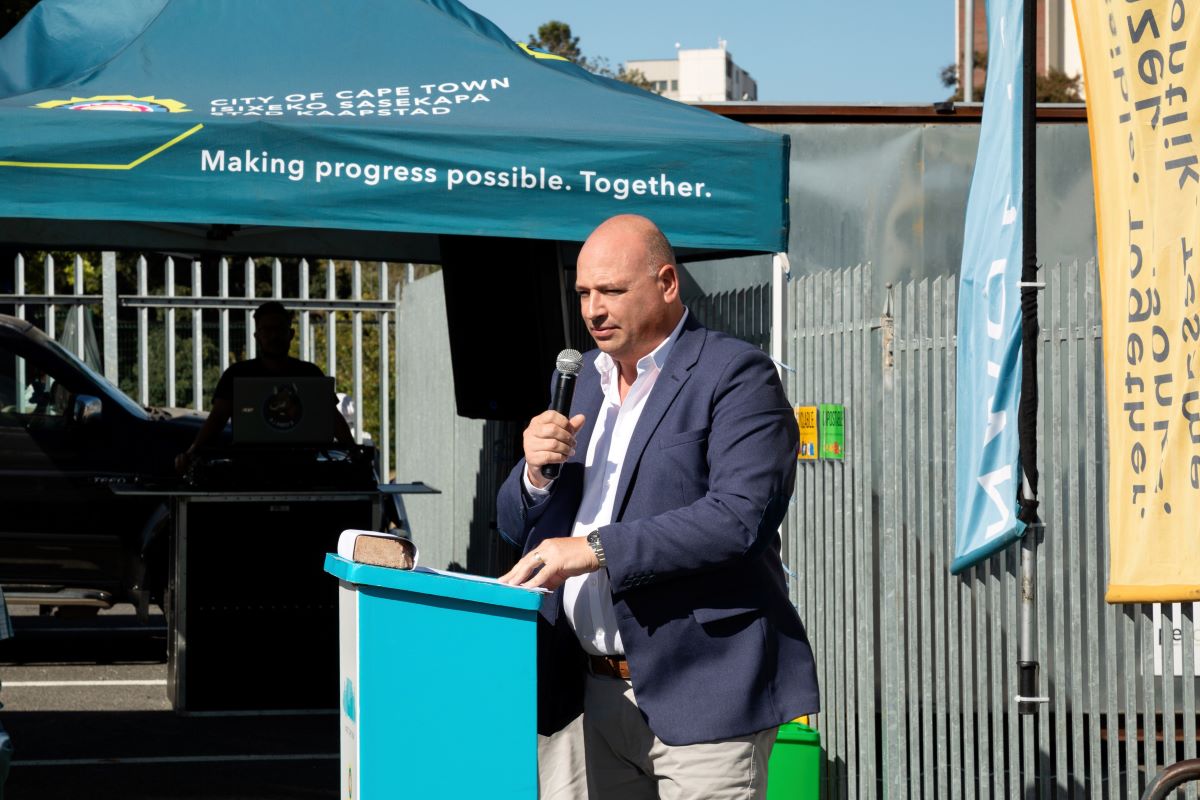 "Subcouncil 6 welcomes the continued and expanded relationship with the GTP. This partnership accelerates the delivery of our Future Bellville agenda and augments the extensive investment of the City. Together we will continue to champion the issues of the greater Bellville area in order to maximise investment," said Subcouncil Chairperson Mercia Kleinsmith.
Alderman Vos added that with the City's cooperation with the GTP, there were also several other projects wherein local businesses can reignite the region.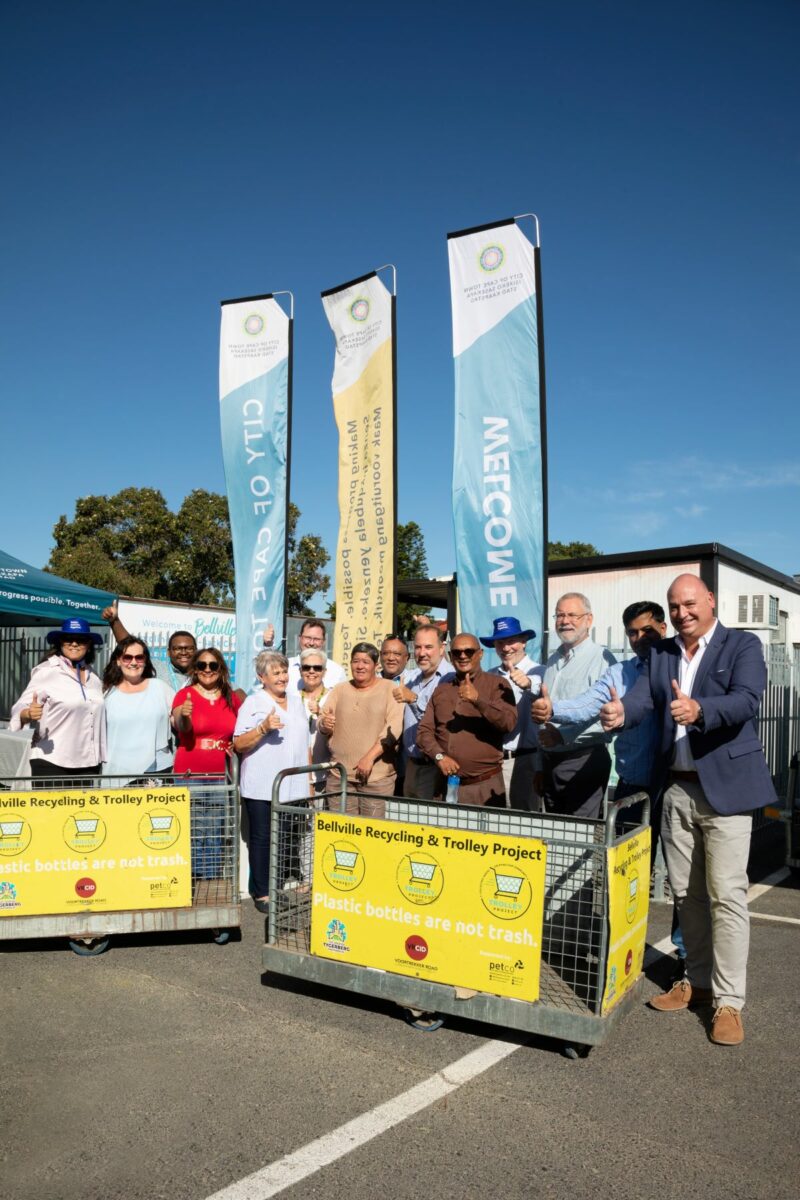 "This includes experimenting with biofuel as a solution to food waste, urban greening projects, and the expansion of the Trolley and Recycling Project," he said.
The Trolley and Recycling Project is a programme that provides personal and economic development opportunities for waste pickers and is designed to empower individuals to become recycling entrepreneurs.
"Our various recycling initiatives help maintain a cleaner Bellville centre while diverting waste from landfills and providing a source of income for destitute people that could, over time, break the cycle of poverty. We challenge all businesses and the community of Bellville to get involved," said Hewitt.
Easy ways for businesses to get involved:
We are looking for partners to join this campaign to make Bellville a better place to live and work. If you or your organisation would like to support this initiative to clean-up Bellville – through extending donations or temporary use of equipment and resources – please contact ceo@gtp.org.za or call the GTP on +27 (0) 21 823 6713:
Allow some time for your employees to arrange a clean-up, or sponsor a community clean-up to show your business cares. Be sure to share your efforts on social media with the hashtag #betterbellvilletogether.
Show your support by cleaning your business visage, shop front and by keeping your entrance clean.
Connect with the Better. Bellville. Together. team at GTP – to learn more about how you can become a partner and how to support the clean-up Bellville project.
Report illegal dumping tip-offs to our 24-hour toll-free number on 0800 110077.
More information will be shared amongst the Bellville residents and businesses, by means of local media. Regular updates will follow on the social media platforms of CoCT and the GTP with updates to include livestreams of cleaning-up Bellville and visuals on the progress of the Better. Bellville. Together. initiative.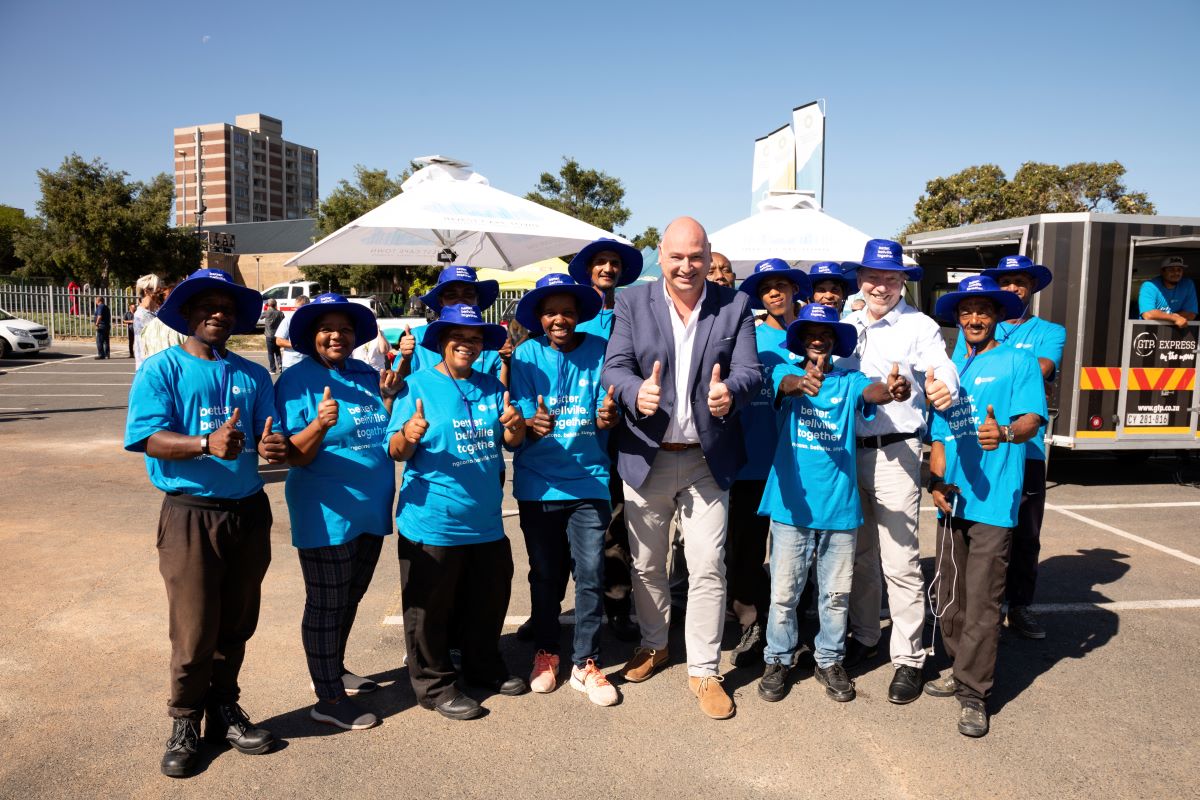 A cleaner Bellville benefits all that work, live and play in Bellville – #betterbellvilletogether.
---
Contact The Greater Tygerberg Partnership (GTP)
Businesses interested in partnering with this campaign to make Bellville a better place to live and work may also contact the GTP here: