Africa is home to some 30% of the world's mineral reserves, 8% of its natural gas reserves and 12% of its oil reserves, according to the United Nations.
It also has 40% of the world's gold, up to 90% of its chromium and platinum and the largest reserves of cobalt, diamonds, platinum and uranium in the world.
Most importantly, Africa is well positioned to benefit from the global green mineral boom.
As the energy transition gathers pace, the production of certain critical minerals in the manufacture of everything from solar panels to wind turbines and electric vehicles is expected to rise by up to 500% by 2050, according to the World Bank.
It estimates that over three-billion tons of minerals and metals will be needed to deploy wind, solar and geothermal power, as well as energy storage, required for achieving a below-2°C future.
Speaking during a panel discussion on building a regional battery-mineral value chain in Africa, Antonio Pedro, acting chief of the UN Economic Commission for Africa (ECA), said Africa is home to many of the required minerals.
The Democratic Republic of Congo (DRC), for example, produces over 70% of the world's cobalt. The DRC and Zambia together supply 10% of global copper, while Mozambique and South Africa hold significant reserves of graphite, platinum metals, lithium and more.
"We have clear opportunities not only from the global green mineral boom but also from our domestic achievements, such as the African Continental Free Trade Area, to facilitate the development of regional value chains for these green economy products," he told delegates.
A recent BloombergNEF study underlines the fact that the DRC is a favourable location for producing sustainable battery materials for high-nickel batteries due to its abundant cobalt resources and access to hydroelectric power.
It suggests that battery precursors produced in the DRC would be cheaper, environmentally sustainable and more competitive than material produced in China, the US and elsewhere.
Electric opportunities
The Bloomberg report estimates the global market opportunity for electric vehicles at $7-trillion by 2030 and $46-trillion by 2050.
During a panel discussion at the 2022 African Mining Indaba in Cape Town, Bushveld Minerals CEO Fortune Mojepalo said it would be necessary to develop an estimated 400 new mines, worldwide, to supply the metals that would be needed for the transition to clean energy and the production of electric vehicles.
He said Africa leads the world in six or seven of the metals essential for energy transition, including cobalt, lithium and platinum metals.
Moreover, the opportunity for Africa is not limited to the supply of metals. If downstream development, or beneficiation, took place, the economic effect would be massive.
Beneficiation is the transformation of a mineral, or a combination of minerals, into a higher-value product, which can either be consumed locally or exported.
Africa leads the world in six or seven of the metals essential for energy transition, including cobalt, lithium and platinum metals.
The key constraints to progress in this direction are related to infrastructure, as pointed out by Minerals Council South Africa senior executive for environment, health and legacies, Nikisi Lesufi.
However, as World Bank global director for energy and extractives, Demetrios Papathanasiou, has noted, the assured long-term demand for transition metals would allow for long-term infrastructure development.
As developed countries seek to diversify their supply of critical minerals away from Russia and China, the economic opportunity for Africa is significant with the continent accounting for over 40% of global reserves of cobalt, manganese and platinum – key minerals for batteries and hydrogen technologies.
Besides the DRC alone producing around 70% of the world's cobalt, Mozambique and Madagascar have some of the leading deposits of graphite, while Zimbabwe has large deposits of lithium.
China is the dominant player in the processing of mineral ores, refining 73% of cobalt, 40% of copper, 59% of lithium and 67% of nickel.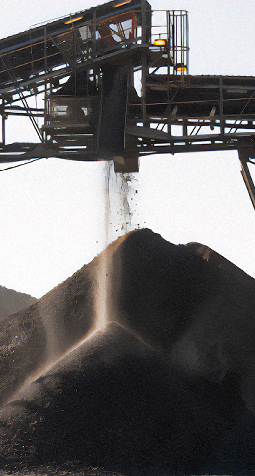 A large share of these minerals is imported in unprocessed form from elsewhere, including Africa. As the International Energy Administration reports, "China dominates production at every stage of the electric vehicles battery supply chain downstream of mining."
China also dominates green technology value chains, producing over 80% of the world's solar panels and over 70% of the world's lithium-ion battery cells.
A World Bank report titled "Minerals for Climate Action: The Mineral Intensity of the Clean Energy Transition," says the growing demand for minerals and metals provides economic opportunities for resource-rich developing countries and private-sector entities alike.
But significant challenges will likely emerge if the climate-driven clean energy transition is not managed responsibly and sustainably.
Without Climate-Smart Mining practices, negative impacts from mining activities will increase, affecting already-vulnerable communities in developing countries and the environment in which they operate.
The World Bank says the Climate-Smart Mining approach has been developed in concert with the broader UN sustainable development goals (SDG) to ensure that the decarbonisation of the mining and energy sectors also benefits resource-rich countries that host these strategic minerals and the communities directly impacted by their extraction.
"Climate-Smart Mining builds on the work the World Bank is doing to help ensure resource-rich developing countries benefit from their mineral resources and manage them in a sustainable manner, while fostering economic growth and development," says the report. It says the World Bank wants to ensure that resource-rich developing countries also benefit from the new mineral demand by de-risking investments using sustainable and responsible resource development strategies.
About LEX Africa
Established in 1993, LEX Africa is a legal alliance of leading African law firms, managed by South African member Werksmans Attorneys for the purpose of advising local and international clients on their trade, business, investment and other activities in Africa.
We are proud to be the first and largest African legal alliance with a Pan African legal team of more than 700 lawyers providing cross-border and local African legal solutions for clients. Our track record speaks to our experience, expertise and success over the years, being consistently ranked as a Band 1 leading regional law firm network by Chambers and Partners.
LEX Africa proudly celebrates 30 years of its existence and we thank our lawyers, clients and friends who have contributed to our success. We will continue to provide world-class legal services, empower our lawyers and encourage sustainability, diversity, inclusivity and collaboration between our lawyers. These principles have guided us in building successful long-term partnerships with members and clients since our formation in 1993.
---