The 2L returnable, also known as refillable PET bottle (RefPET), was launched in 2020 in the Eastern Cape and has since been expanded to other provinces – offering consumers value for money while including them as an important part of the recycling value chain. CCBSA is now excited to launch this pack in KZN.
Please describe the scope of the project.
We began our project in 2022 by removing two glass pack production lines (Line 2 and Line 4) to accommodate the installation of Line 9, an innovative production line with the capability to produce 2L RefPET packs at 25 000 bottles per hour as well as 1.25L returnable glass bottles with paper labels (RGBPL) at 33 000 bottles per hour. We began production of RGBPL packs on 5 April and production of RefPET packs on 10 May 2023. The warehousing and distribution areas are also undergoing an extensive upgrade to accommodate the new pack.
Explain the process of producing RefPET.
Once a bottle is returned to CCBSA, it goes on a looped journey to be cleaned in accordance with Coca-Cola's stringent measures and requirements, then refilled to start its next lifecycle. When the bottle reaches the end of its useable lifecycle, it joins the recycling value chain and is repurposed into another PET product.
What are the innovative aspects of Line 9?
All the drains on L9 were installed with high-flow gullies, which ensure that water from the various processes drains away quickly. This means that there is no pooling of water on the floors. While there are other combined returnable plastic and glass pack lines in CCBSA, we used different equipment manufacturers for Line 9 equipment. KHS supplied us with a new type of filler, beverage blender and labeller, as well as packing machines and most of the inspection equipment, while Unisensor supplied us with the sniffer. As time goes by, we are keen to see how this equipment compares to the equipment installed on the other bottling lines within CCBSA.
---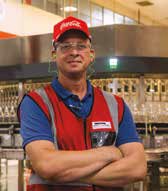 Gavin Lundell is a Senior Project Manager for CCBSA's four manufacturing plants in the Coastal Region. Gavin's previous roles in the bottling system included being a Unit Manager, Packaging Engineer and Project Engineer. Gavin is a qualified Mechanical Engineer and one of his professional accomplishments was leading the installation of Line 3 at CCBSA's Phoenix plant in Durban, which was hailed as one of the best projects executed in the business.
Tell us more about the sniffer.
RefPET bottles are porous, which means if exposed to foreign substances and chemicals, they may be absorbed by the bottles, making cleaning a challenge. To ensure that there is no risk of refilling RefPET bottles that have been exposed to chemicals, we have a sophisticated electronic machine known as the sniffer that samples the vapours in each bottle. If it detects chemical substances, it rejects the RefPET bottle which is then destroyed.
What was your experience of the project?
While it was exciting, the project, like any other, came with its challenges such as the late arrival of equipment. The equipment was ordered in 2021 but owing to the continued impact of Covid-19, we only began receiving equipment from late 2022 which delayed the installation.
Another challenge was ensuring a continued supply of 1.25L RGBs. Line 4 was the only 1.25L RGB line in KZN, so we had to minimise the production downtime for its removal. We therefore phased preparation for Line 9 by removing Line 2 in 2022 and completing all the intensive construction work in the open area while Line 4 ran through our December peak. In early 2023, we shut down and removed Line 4 to prepare the floor, while we started installing Line 9 in the old Line 2 area.
The design and planning of the line and the sequence of installation was a huge collaborative effort between our team and all the suppliers involved. Condensing a three-to-four-month construction and build phase into a 10-week shutdown was a major achievement!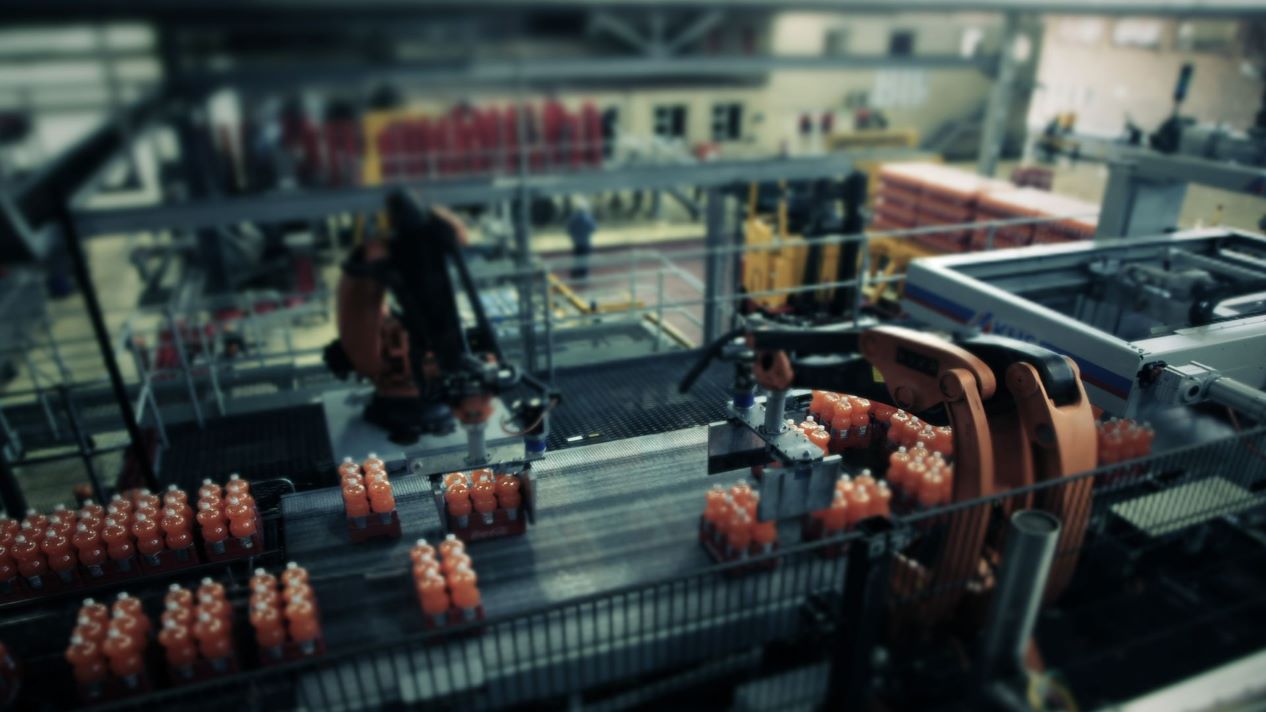 How much training was required to get production staff up to speed to operate the new line?
We arranged training internally as well as through the Original Equipment Manufacturer (OEM) to upskill employees and expand their capabilities. This included both theory and practical training on the new equipment. It is through our incredible and passionate people that we have been able to successfully commission this line.
What are the advantages of the new pack in terms of sustainability?
CCBSA, a subsidiary of Coca-Cola Beverages Africa (CCBA), and a bottler for The Coca-Cola Company, has committed to help collect a bottle or can for every single one it produces by 2030, use 50% recycled content in all packaging and make 25% of its packaging reusable by the same year, while making all its packaging 100% recyclable by 2025. This is part of our World Without Waste Vision 2030, which relies on partnerships with customers, consumers, communities, industry and governments to succeed. This returnable 2L plastic pack helps us contribute to achieving that vision.
Aside from helping to reduce waste, what are the other advantages?
The 2L RefPET selling price to consumers is 33% lower than one-way plastic packs, making it more affordable for consumers and increasing sales for both our customers and our business.
What do consumers need to know?
The returnable PET bottles are expected to be available in KZN stores from June 2023. The plastic packs are identifiable by a new paper label, with 'RETURNABLE' appearing in green on the front of the bottle. Similar to returnable glass bottles, consumers will need to pay a deposit which they will get back upon their next purchase, encouraging returns.