The Eastern Cape is a burgeoning hub for Global Business Services with strong prospects in automotive, logistics and back office customer care and ex-support facilitated by highly competitive, productive talent with proven sociable and service-friendly skills.
The Eastern Cape is home to four global automotive manufacturers (Ford Motors, Isuzu, Mercedes-Benz and Volkswagen), produces 51% of South Africa's vehicle exports, offers three international marine ports… and will soon be home to The Coega BPO Park Centralised Contact Centre for the Eastern Cape Automotive Sector.
Automotive
High-potential automotive and logistics back office and aftercare capabilities.
Global logistics and automotive facilities with the ability to pivot to shared services and back-office support.
Relevant expertise and know-how in after-sales service/support and road-side customer care.
Prospective skills in insurance, warranties and motor plan services.
Ability to expand in logistics processing and supply chain management support services.
Manufacturing
Large untapped pool of dedicated CX and business process talent.
Committed, productive workforce with lower than average attrition rates.
Growing adeptness in research and development capabilities.
Budding potential in digital channel support competencies.
Empathetic, friendly, English-proficient agents with neutral accents.
Entrenched focus on social impact investment and development
Education
Established education institutions and skills development pipelines.
Four prominent universities and 21 private colleges.
Eight TVET colleges providing business, accounting and IT training.
Well-informed, passionate college and university graduates.
On-the-job contact centre support and CX training.
Mining
Conducive operating expenditure and offshoring labour arbitrage.
Competitive labour costs that are at least 60% lower than those in global source markets and 15% lower than average national salaries.
Lower property sales, rentals and utilities compared to other major metros in South Africa.
Burgeoning life-work prospects for remote and hybrid GBS workers.
Lifestyle
Sublime lifestyle and digitally enabling infrastructure.
Two world-class city and municipal business hubs with potential to scale and grow BPO and shared services facilities.
High-speed connectivity, fibre, storage and data centre capacities.
Digital hubs and special technology and industrial development zones with attractive investment incentives, grants and amenities.
Superb lifestyle with unspoiled beaches, nature/game reserves and a temperate climate for outdoor activities and sports.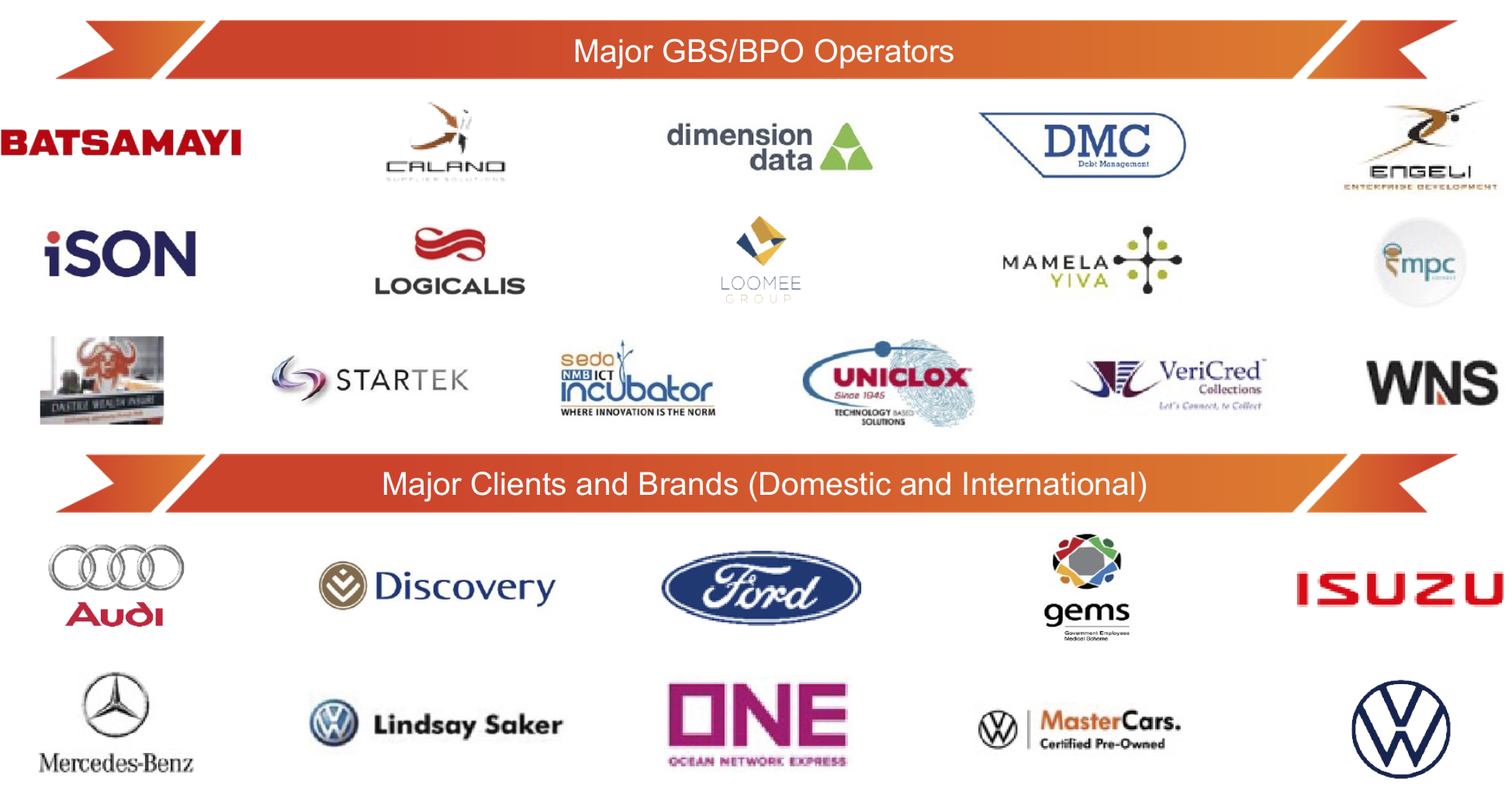 Contact
If you are interested to do business, trade or invest in the Eastern Cape Province, contact the Eastern Cape Development Corporation (ECDC):